Marketing Surveys
Gain valuable research data with online marketing surveys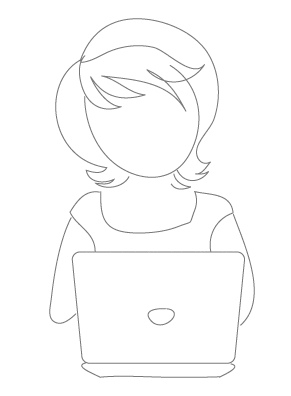 When you're busy running the day-to-day business operations, it's easy to lose sight of what your customers or clients really want. And even when you think you have the right combination of products and services, things can change almost overnight with economic and cultural fluctuations. Keep on top of the evolving marketplace with online marketing surveys. From customer service information to purchasing decisions to who your competition is, we have lots of market research survey samples to help you get the real information you need to make important business decisions now and in the future.
Create and Send a Marketing Survey Quickly and Easily
There are lots of ways you can use marketing analysis surveys to increase your customer knowledge. Here are a few marketing questionnaire ideas.
Get to know your customers. Do you know who your customers are? A lot of businesses don't. When you know who your customers are, you'll have a better understanding about what they need, what they don't need, and how to expand your audience reach. With an online demographic survey, you're one step closer to meeting your customers' needs.
Understand which products or services could use a boost. Ask about the merchandise your customers buy with an online product survey. You'll get a clearer picture of which product offerings are selling, which aren't, and why. This information is extraordinarily valuable to your marketing, PR, and advertising teams.
Learn about your competition. You may be surprised to see who you're competing with. Use a marketing research survey to understand who your competitors are and why you may be losing business and market share to them.
Price correctly. When you're launching a new product or service (or if an existing product isn't doing well), it could be because of how much you're charging. Re-evaluate your prices when you conduct a product feedback survey.
Talk to non-customers. Use our new customer research survey template to conduct a marketing research questionnaire with an audience that's not a customer of yours. You'll get lots of valuable information about how they perceive your company, and even better, why they aren't customers. If you need a source for a fresh audience, take a look at SurveyMonkey Audience.
How to Use Market Surveys
Demographics. Ask questions about gender, age, location, and interests. Get to know your customers and they're more likely to get to know you.
Brand recognition and awareness. Find out how much customers - and non-customers - know about your brand. What are their immediate impressions? Have their friends had any experience with your company? Do they typically shop with a competing company? What have they heard? Start to get the full picture when you use a brand survey.
Public relations. When sales increase after a public relations campaign, it's a good indication that it was a success. But sales alone don't tell the whole story. And if the campaign falls flat, it's important to figure out why. With a marketing campaign survey, you can test a new ad format or campaign to help your PR efforts.
Quotes and testimonials. Nothing is better for increasing confidence in future purchases than customer testimonials. You can easily gather quotes from happy customers when you conduct a marketing survey; just don't forget to ask permission first!
3 Tips for a Great Marketing Survey
Ask the hard questions. Sometimes the most valuable information is the responses that are difficult to hear. Your marketing survey questions could include inquiries around customer service, your product quality, or your representatives.
Focus your research survey. It's better to ask a few, targeted questions than a lot of seemingly disjointed ones. Remember, you want your participants to complete your marketing survey, so keep it short and specific.
Remain objective and unbiased. Leading questions such as, "What is the best thing about our company?" followed by five glowing options won't give you the information you're looking for. Let your respondents express their opinions clearly, then use skip logic to discover their reasons.
You don't have to spend loads of money to get answers. You just need to take advantage of the smart, cost-effective tools. Not sure how to reach the right people? SurveyMonkey Audience gives you access to millions of respondents ready to provide the answers you need to make critical decisions. At SurveyMonkey we're always working to improve our technology to help you make your best decisions. By sending a questionnaire to reach out to your target market, you can make sure your efforts are as effective as possible.
Looking for More Survey Types and Survey Examples?
Why Do 15+ Million People Use SurveyMonkey?
Free
Send an unlimited number of surveys and polls with our FREE plan.
Easy to Use
Create and monitor your survey directly over the Internet — we've made it easy to get started, learn & use.
Intuitive Design
There's no need to be a programmer or engineer — if you can check email or use Facebook, then you can use SurveyMonkey.
Real Time Results
You can view your data as it comes in, keeping it to yourself or allowing others to see it.
Trustworthy & Experienced
SurveyMonkey has helped over 15 million satisfied customers gather information online.
Expands with Your Needs
SurveyMonkey PRO plans enhance your ability to gather & interpret information with advanced analytics and more.