It's often said that "you don't quit your job, you quit your boss." The data proves it: according to one study, managers are the reason why 75% of people leave their jobs. So giving managers on-demand engagement insights about their team—helping them identify opportunities before they become problems—is critical.

Enter Team View: the latest feature for SurveyMonkey Engage, designed to help managers influence and improve engagement, retention, and performance.

Most managers don't have the time or skill set to analyze engagement data across their team. With Team View, managers can quickly understand what's affecting team engagement, regardless of the size of their team. They can also see how their team's engagement stacks up to the rest of the organization's.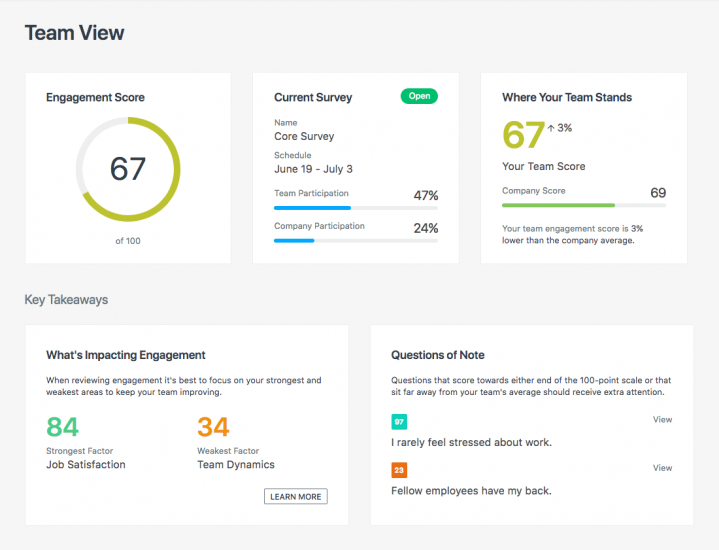 Putting this data directly into managers' hands helps them see what's going well, and where improvements can be made. Small teams can benefit from understanding what factors and questions are most affecting their team's engagement scores. Larger teams can benefit from filtered heat map analysis, enabling them to drill down into how different cohorts of employees are feeling.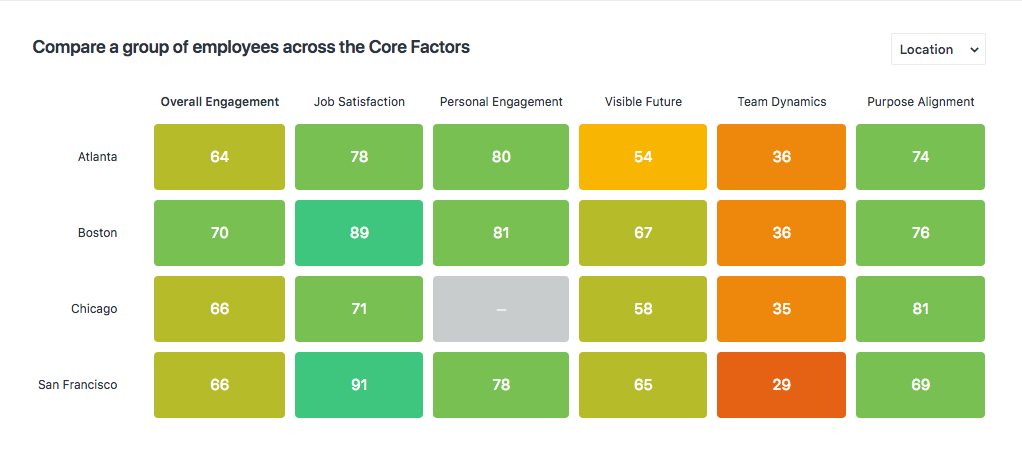 Team View is available to all SurveyMonkey Engage customers at no additional cost.

Ready to engage your employees?
See how SurveyMonkey Engage empowers managers and employees like never before.