Did you know?
63% of people consider a company's privacy and security history before using their products or services.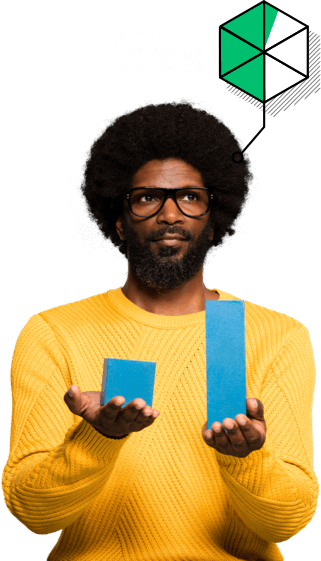 Mobile App Privacy Statement
LAST UPDATED: MARCH 28TH, 2016
SurveyMonkey has written this page to provide you with privacy information that is specific to this mobile app. This privacy statement supplements the full SurveyMonkey Privacy Policy which explains in greater depth how we handle your data.
Data collected through this app is generally handled in the same way as described in our full Privacy Policy. However, this app contains some unique features related to mobile devices. We describe in this privacy statement how these features work with any data you submit through them.
Data we may collect from your mobile device
This section describes types of data stored on your mobile device that you may choose to provide, or that we may access:
Contacts / address book:

If you give this app permission to access your contacts, we will only access your contacts for the purpose of allowing you to quickly select people to whom you want to send your surveys.

Photos:

If you give this app permission to access your photo albums, we will only access your photo albums for the purpose of allowing you to insert your photos into your surveys.

Device information:

The type of device you use and the device's operating system version.

Geolocation information:

This app does not collect any geolocation information.

Unique device IDs:

This app does not collect your mobile device's unique identification number.
Mobile Analytics
We use mobile analytics software to allow us to better understand how our app is used on mobile devices. This software may record information such as how often you use the application, the events that occurs within the application, aggregated usage, performance data, and where the application was downloaded from.
Sending Surveys
You can use this app to send your surveys via several methods, including posting to a variety of social networks, email and SMS. Sending your survey via email or SMS will open up your mobile device's email or SMS client. However, we do not know or track who you send your surveys to using these delivery methods. If you send a survey via a social network, your interactions with that social network are governed by the privacy policy of the third party operating it.
Security
Just like accessing SurveyMonkey's services through a non-mobile web browser, your communications with SurveyMonkey's services through this mobile app are encrypted over secured SSL/TLS connections. See our Security Statement for more details.
HIPAA Security
If you have a HIPAA-enabled account, for added security, you can set a passcode for this app. You will be required to enter your passcode whenever you sign in. We will also lock the app if you do not use it for a period of time and your passcode will be required to unlock it.
Questions?
Contact privacy@surveymonkey.com if you have any questions about this privacy statement.