If you're familiar with SurveyMonkey Engage, you probably know about our whole-person approach to measuring and understanding employee engagement. This methodology manifests itself in the Engage product through surveys prebuilt by experts, so you start administering your employee engagement program out of the box.
Since you asked for it—and we appreciate our customers' feedback!—we've now created a way to measure topics that are unique to your organization with the addition of Custom Questions. Here's how they work.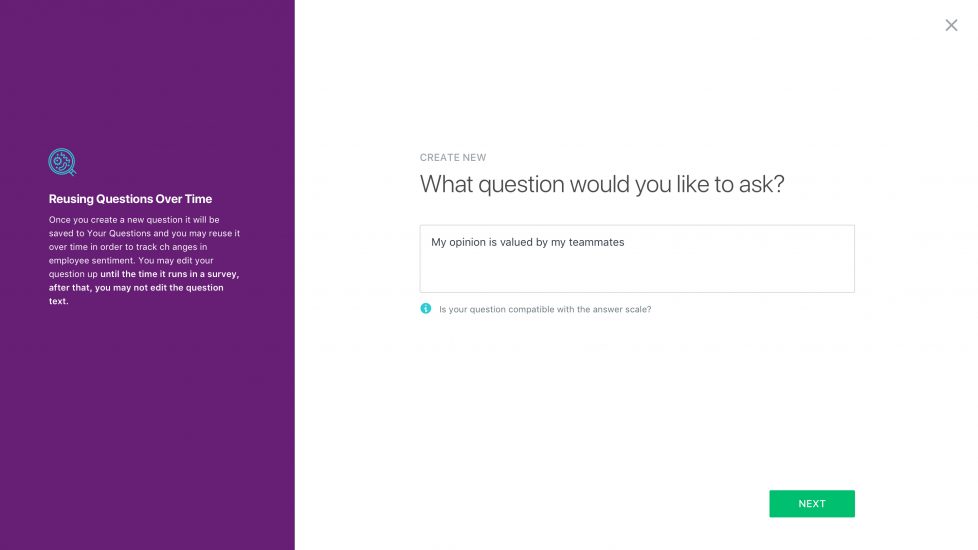 Custom Questions: How they work
The new Custom Questions feature allows you to write your own 5-point rating scale questions. You can now add those questions to any survey, rearrange the order of questions in a survey, and add more questions than the previous 8 question limit.
You can also analyze results for your custom questions at the question level, and even see benchmarks for those questions over time.
One more thing: you can add additional questions from an expanded bank of prewritten Engage Method Questions (which, for you old school Engage users, is the new name for the Question Bank).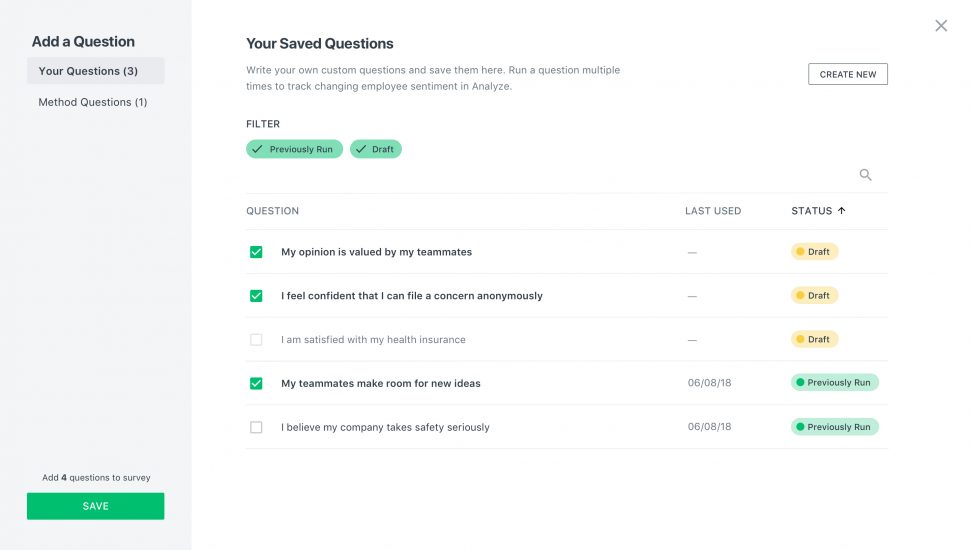 What if I need to translate my custom questions?
You may provide language translations for Custom Questions in any of the Engage-supported languages your organization uses.
Do custom questions affect how overall engagement is scored?
The Overall Engagement Score will continue to be measured using the existing questions that pertain to the five Core Factors. At this juncture, given the unique nature of custom questions (and that they do not carry SurveyMonkey benchmarks), their scores will be tracked separately in question-level analysis.