In July, SurveyMonkey expanded our commitment to being anti-racist.  We have always been committed to pursuing racial equity in our workforce, and we also want to help improve racial justice in the world at large. One way that we're working towards that goal is by adding racial justice and equity organizations to our Contribute platform so that they can raise necessary funding that empowers their work.
Through Contribute, users can take surveys in exchange for a SurveyMonkey donation to one of the dozens of nonprofits that we feature. Since its inception, Contribute has generated over $15 million for worthy causes.
In recent months, we've added four new organizations doing some of the most impressive work on racial justice and equity. We believe deeply in these four organizations, and chose them because of their mission, integrity and sustained impact. Below is a quick overview of Fresh Lifelines for Youth, the Innocence Project, The Bail Project, and The Hidden Genius Project. We hope they inspire you to get involved yourself (through Contribute or otherwise).
To see what else we're doing to support racial equity, check out our resources page on the topic to see some of our racial equity research, free survey templates, and information about discounts. 
Fresh Lifelines for Youth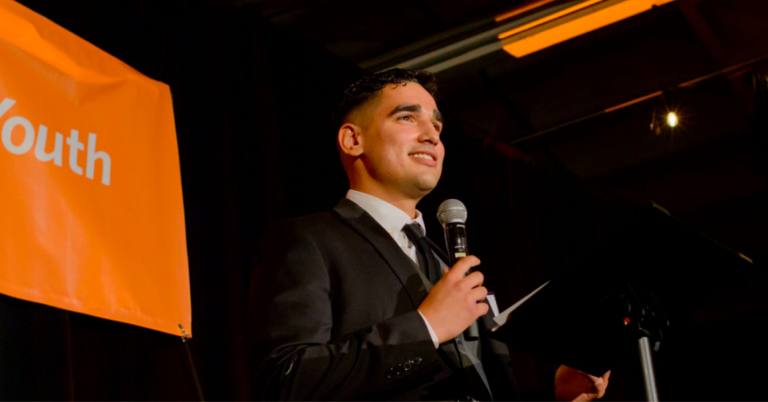 The world is heavily stacked against young people who have faced legal punishment. Fresh Lifelines for Youth (FLY) is an award-winning nonprofit that is working to interrupt the school to prison pipeline and support youth on their path to healthy, free, and productive lives.
Young people of color are disproportionately affected by negative encounters with the law, and the repercussions can rob them of a career, a community, and happiness in general. With so many unfair obstacles to face, having learning opportunities and support is incredibly important.
FLY educates youth about the law and their rights, supports them to become leaders among their peers and communities, and gives them positive mentors and role models. The program's alumni don't just learn the skills they need to get by—many also become powerful advocates and agents for change in their own right. Many also choose to become mentors themselves. 
One of the young people in the program said: "FLY gave me the hope that I can be the person I want to be. And I'm taking steps to be that person every day."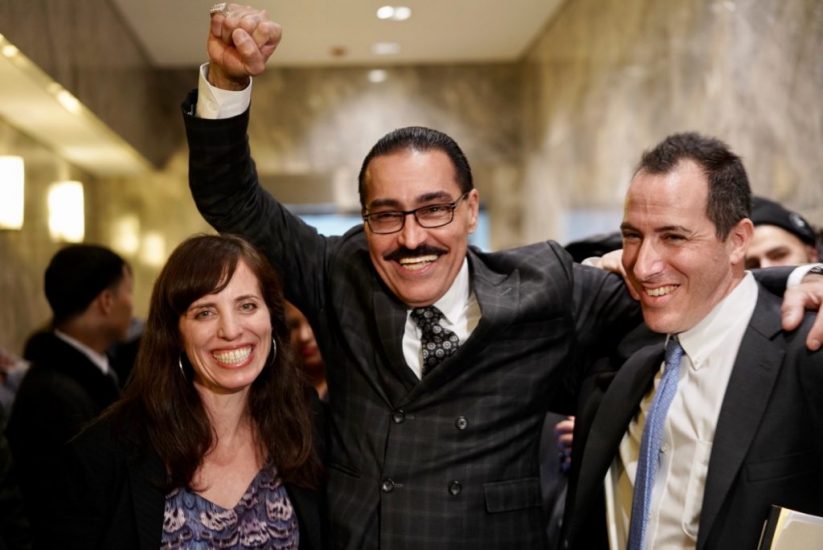 It's estimated that between 2% and 10% of people in prison in the United States are innocent of the crimes for which they've been convicted. That works out to between 46,000 to 230,000 people in prison for something they didn't do. The Innocence Project is working to fight that egregious injustice. Since its founding in 1992, the Innocence Project has helped exonerate more than 200 people.
In addition to freeing wrongfully convicted people, the organization works to reform the legal system and address structural biases that enable these injustices to happen in the first place. It's hard to overstate how critical it is to fight systemic racism in our legal system. 
The Innocence Project uses science and criminal justice reform to make its impact and redefine the system. Wrongfully convicted people, on average, serve 14 years in prison, despite compelling evidence of their innocence. The Innocence Project directly addresses many of the issues at the heart of today's racial justice movements, and we believe that adding them to our platform is an important way to live out our antiracist values.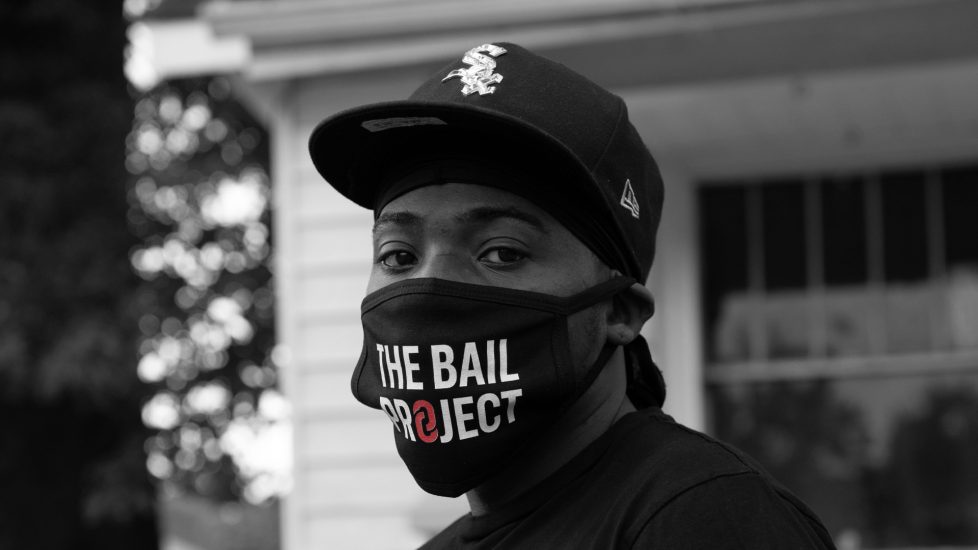 The Bail Project is another organization that is fighting inequity and injustice in the criminal justice system by leveling the playing field. The organization operates a National Revolving Bail Fund that provides free bail assistance to low-income people in need—enabling them to return home to their families and understand their next steps. And—very unusually for a nonprofit—100% of online donations that they receive (including those through Contribute) go directly toward bringing people home.
The organization's tagline is "Freedom should be free." The fund has paid bail for over 12,000 people to date.
Economic disparity makes a massive difference in how different people experience law enforcement. In the U.S., people are supposed to be presumed innocent until proven guilty, but if they can't afford to pay bail, they have to sit in jail until backlogged courts can hear their case—which can take months or even years—or plead guilty in order to go free. The ACLU has also found that people of color often unfairly face higher bail than other groups.
Once bail money comes back into the National Revolving Bail Fund at the end of a case, The Bail Project can re-use those funds to free someone else. The time in between gives people time with their families, time to prepare their legal defense, and—most importantly—their freedom.
The Hidden Genius Project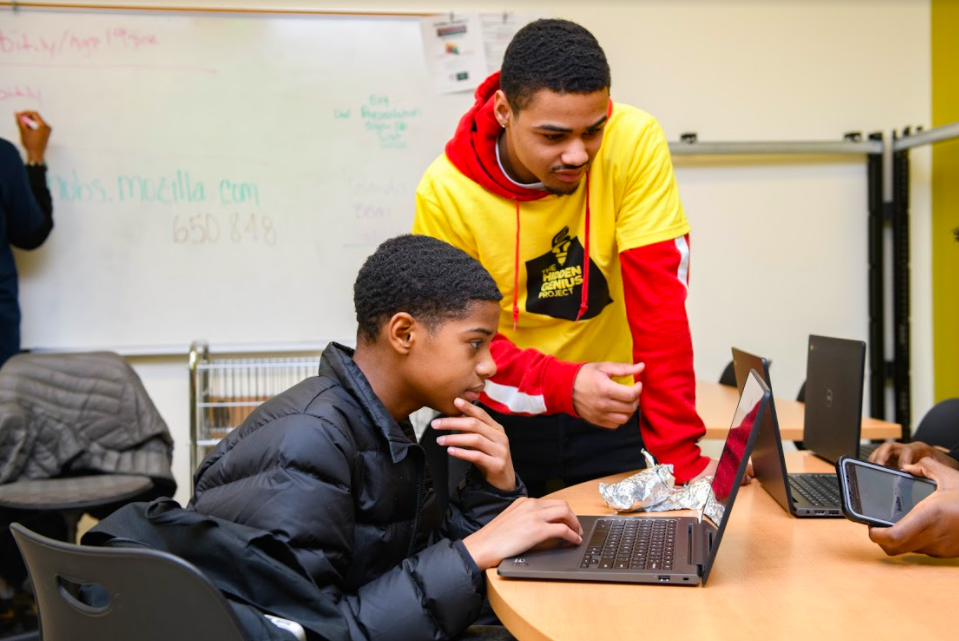 Founded in Oakland, CA, The Hidden Genius Project trains and mentors Black male youth in technology creation, entrepreneurship, and leadership skills to transform their lives and communities. This organization was recently recognized by Change.org for their work for racial justice advocacy, as The Hidden Genius Project seeks to reveal the true potential of Black male youth and provide them with the necessary skills to thrive in a 21st century, global economy.
Through their 15-month Intensive Immersion Program, The Hidden Genius Project provides a holistic mentorship experience which invests in young Black boys and men, gives them access to technology training, and plugs them into an ecosystem of innovation and empowerment. 
To date, The Hidden Genius Project has inspired and transformed the lives of more than 7,000 young people across the world and provided over 310,400 hours of direct training across their programs.
All four of these organizations are working hard to change the landscape for people of color in the United States. They all reflect SurveyMonkey's values. If they reflect yours as well, we hope you'll use your future survey taking efforts to offer them support.
Are you ready to support these orgs?
Sign up for Contribute and select the organization that you'd like to support. You'll earn 50 cents for every (quick) survey you take.