Marketing can be a bit like archery. Sometimes you'll get a bull's-eye, generating tons of awareness, sales, and excitement about your company.
Sometimes, you'll miss. That's fine—refocus, reset, and try again.
Other times, you'll shoot yourself in the foot, causing panic, uproar, and possibly a good ol' fashioned arrow wound. Thankfully that's rare in the archery world, but in the marketing world it happens more often than we'd like to admit—sometimes it's pretty hilarious.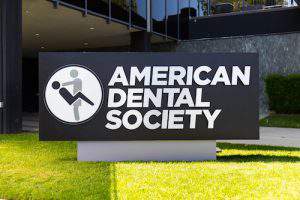 The point is, your marketing won't always hit the mark. Luckily, there's plenty of ways to use surveys to make sure it lands as close as possible.
Concept testing: Are you sure you wanna do that?
It's hard to find a balance. Will people see them as offensive? Boring? Confusing? The truth is you might not know until you ask someone. That's why it helps to get plenty of feedback along the way.
First, make sure your idea is solid: If you have a great idea for a campaign but you're not sure how it'll go over, get the impressions of some everyday folks first. Positive feedback from some preliminary concept testing can help convince your bosses to give your project the green light, or make sure your good idea is as good as you think it is before you present it.
Know everything about concept testing
Search no more: We wrote the definitive guide so you can test ads, products, logos, packaging, and more on your own.
Test your designs: We're not going to mention any names, but there have been some really unpopular logo designs in the past few years. Google it if you're curious. It's easy to forget that surveys are just as good at letting people compare images (read: logos) as they are at letting them compare written statements. Even a handful of survey responses can help you see something in your logo that you can't unsee afterwards.
How do your messages land? When you're running a marketing campaign, from advertising to social media, what you say is as important as what you show. It's a good idea to make sure the message you're trying to get across is understandable (and not offensive). Convinced the message your bosses want won't convert? Show them some actual data that proves it—survey data.
Remember that even the most seasoned marketing pros eventually mess up. You can use surveys to really mitigate the risk, and ensure that you won't be the object of the next wave of #marketingfails posts.