While that's something we deeply believe, some of the people we depend on and work alongside every day—the chefs in our kitchen, the people who keep our office beautiful and orderly, the contractors who help shoulder the load when things get busy—aren't technically on our payroll.

We contract with outside vendors to expand our team, but they're as much a part of the company culture as our employees. That's why we recently worked with our vendor partners to improve benefits for our extended team members—we want to make sure SurveyMonkey is a great place to come to work every day for everyone.

The most enduring example of the close ties we've built with our vendors is our janitorial services partner, Clean & Green, a local business run by CEO Rocio (Rossy) Vargas. I met Rossy after joining SurveyMonkey in 2011. Back then, we were her first corporate client and SurveyMonkey was still a relatively young startup, and quickly outgrowing our workspace in the top floor of a Palo Alto office building.
Rossy was already an experienced entrepreneur, having established her business back in 2002.  She helped me navigate the startup life, which was new to me, and I quickly grew to admire her business acumen and personal dedication to both her employees and customers.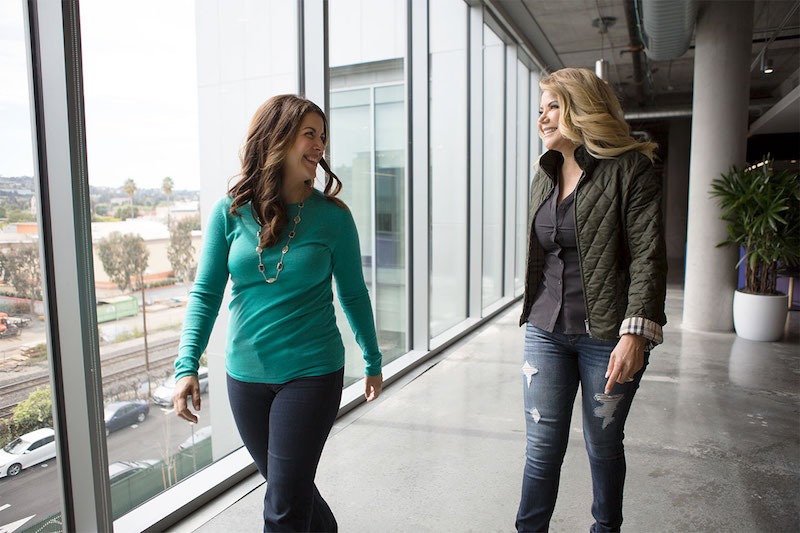 Over the past seven years, Rossy and I shared many experiences; building our teams and helping them thrive, overcoming the challenges of rapid growth, and—in our personal lives—caring for and growing our families. We developed a deep friendship while helping our companies succeed, and we watched with pride as our respective teams grew closer.

It was our teammates from Clean & Green who helped inspire the steps we're announcing today. When we sent a survey to our employees asking about their benefits, we got back positive results with great feedback on new policies and perks.

But they asked a great question: What about Gabe, Rosa and Lupe? Can we can extend our employee benefits to all our vendor team members?

The question ignited our curiosity, and we set out to answer it. With the help of Dan Maass, President of Employee Benefits at i2i Benefits (another partner we couldn't live without), we developed an improved framework for vendor partners for health benefits, personal time off, and transportation. In close collaboration with Rossy, we arrived at a standard that's better aligned to what we offer our employees, and one that we think sits in the top tier of each of our vendors' industries.

Rossy's team, contractors through Eastridge Workforce Solutions, and our food services partner, Bon Appétit Management Company, are a big part of making SurveyMonkey a great place to work and driving our business forward. All of our vendor partners were eager to collaborate to meet the new standard and we helped them get there by investing our own money to help share the cost.

True to her character, Rossy worked with Dan to offer the recommended standard of benefits to all of her employees, not just those working on-site at SurveyMonkey.

We love this about Rossy, but our ultimate goal is to inspire other companies who rely on vendor partners like Clean & Green. We hope by sharing our story, and Rossy's, that other companies will step up and do the same.