Did you know?
63% of people consider a company's privacy and security history before using their products or services.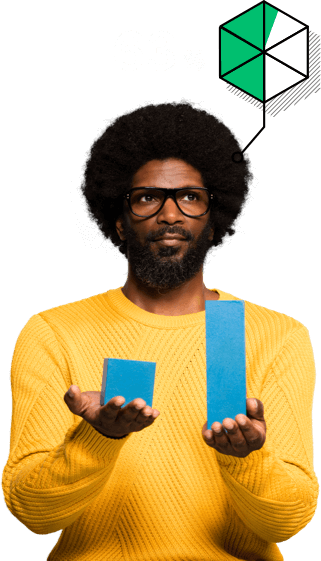 Survey Platform Terms of Service
LAST UPDATED: JUNE 25TH, 2018
These Survey Platform Terms of Service ("Terms") apply to your use of SurveyMonkey's online and mobile survey tools related to the creation, deployment, analysis, and administration of surveys under your Select, Gold, Platinum, Enterprise, Starter, Standard, Advanced, Advantage, or Premier SurveyMonkey account or subscription plan (the "Survey Service").
If you purchased the Survey Service under a SurveyMonkey order form or similar order document ("Order Form"), capitalized but otherwise undefined terms in these Terms have the meanings given to them in the Order Form.
1. Multi-User Subscriptions
1.1. Applicability.
This Section 1 applies to Customer only if multi-user functionality has been enabled for Customer's Survey Service.
1.2. Teams.
Each end user account that belongs to the Customer's multi-user Survey Service subscription is referred to as a "seat" or "Team account" and they collectively form the "Team". A Team may represent a team, group, or other subdivision within the Customer's organization, or the whole organization. Each multi-user Survey Service subscription represents one Team, and the Customer may maintain multiple Teams by purchasing multiple multi-user Survey Service subscriptions. If the Customer maintains multiple Teams, the Customer may request to transfer a Team account from one Customer Team to another.
1.3. Administrative Responsibilities.
The Service is designed to provide Customer and its administrative end users with the ability to self-manage the Service and their Team accounts. Management and administration of Team accounts is the responsibility of Customer and not SurveyMonkey (including responding to requests for account creation, deletion, and reassignment, and management of opt-in and opt-out communications settings for end users). SurveyMonkey will not be responsible for any liability arising from adding, removing, or otherwise managing Customer's Team accounts in accordance with Customer's instructions.
1.4. End Users.
Customer will ensure that Customer's end users comply with the terms under which the Survey Service is made available to Customer, including any applicable acceptable use policies. Customer may not provision any seats to minors. "Minors" are individuals under the age of 13 (or under a higher age if permitted by the laws of their residence). If Customer's end user breaches these Terms, or uses the Survey Service in a manner that SurveyMonkey reasonably believes will cause SurveyMonkey liability or disrupt others' use of the Services, then SurveyMonkey may suspend or close the applicable end user account, or request that Customer do so.
1.5. Consequences of Termination of Service.
If the Service terminates, all end user accounts (including all admin accounts) in the Team will be converted into individual personal accounts, which will lose functionality specific to Team accounts and become subject to the Terms of Use at https://www.surveymonkey.com/mp/legal/terms-of-use/ ("Downgrade").
1.6. Downgrade Event.
The Customer acknowledges that a Downgrade may cause it to lose control of all its Team accounts upon termination. Team accounts that have converted to personal accounts will be regarded by SurveyMonkey to be controlled by the End User to whom the account is registered at the time of the Downgrade. Consequently, if the Customer desires to regain control of such accounts, it should contact the applicable end users. SurveyMonkey generally will not transfer control of such an account without the authorization of the controlling End User.
If the Customer desires to retain control of its Team Accounts following a Downgrade, the Customer is solely responsible for taking actions, before this Agreement terminates, that are necessary to achieve this, such as: (a) reassigning Team accounts to appropriate Customer personnel; (b) changing access credentials to Team Accounts; and (c) exporting data in its Team accounts and deleting any data it does not desire end users to have access to following the Downgrade. Where practicable, SurveyMonkey will provide the Customer with advance warning before a Downgrade in order to give Customer the opportunity to perform the foregoing actions.
If the Customer re-purchases the Services following a Downgrade, accounts that were converted to personal accounts as a result of the Downgrade will need to be re-invited to join the Team, if the Customer desires. However, there is no guarantee that each such user will accept that invitation.
1.7 Overages.
If the number of End Users exceeds the units purchased, the additional units will be charged at the per unit pricing for those additional units as specified on the Order Form for the underlying subscription (or, absent such specification, at the same per unit pricing as the underlying subscription pricing), prorated for the portion of that subscription term remaining at the time the subscription units are added. Any such additional subscription units will renew or terminate on the same date as the underlying subscription. Subscription units relating to a Service cannot be decreased during a subscription term for that Service.
1.8 Multi-Tier
If Customer purchases a Multi-Tier Enterprise plan, the following terms apply:
A) Enterprise Subscriptions. The Enterprise Subscription is a subscription plan under which Customer may purchase a mix of different types of seats on the SurveyMonkey survey platform.
B) Definitions.
"Active seat" means an account which has, within the last continuous 12-month period, received one or more survey responses or been accessed or logged into.
C) Fees and Account Reviews. Upon the Effective Date, the Customer will be provided with the seats purchased on this Order Form. SurveyMonkey will conduct an Enterprise Subscription account review each quarter (a "Review"). A Review will involve SurveyMonkey analyzing the actual usage of each seat in Customer's Enterprise Subscription and producing a report that includes the following:
(i) Total number of seats in the group;
(ii) Total number of Active seats in the group;
(iii) Total number of Starter seats and Professional seats in the group.
Overages: To the extent that the number of seats, determined by a Review, exceeds the number actually purchased by Customer under this Order Form (or in connection with a previous Review), SurveyMonkey will bill Customer for that number of seats in excess, prorated for the number of full months remaining in the then-current Term of this Order Form.
D) Bundles. If the Order Form identifies a seat type as being sold as a bundle of seats, that means such seats cannot be purchased individually and must be purchased in bundles of seats of the quantity identified. For example, if Starter seats are sold in bundles of 100, and if a Review determines that a Customer has 100 Starter seats, and a subsequent Review determines that the Customer has 101 limited seats, that Customer will be billed for an additional bundle of 100 limited seats (prorated as appropriate for the number of full months remaining in the then-current Term).
2. Acceptable Uses
2.1. Acceptable Use Policies.
Customer's use of the Survey Service must comply with any policies applicable to it, as listed in the Legal Center, including the Acceptable Uses Policy, Anti-Spam Policy and Content Policy.
2.2. Survey Closure.
If SurveyMonkey closes a survey Customer is conducting because of a violation of SurveyMonkey's terms, Customer should not re-open the survey without remedying the violation or getting SurveyMonkey's prior written permission. Otherwise, SurveyMonkey may suspend the relevant account or stop providing the Survey Service to Customer.