When it comes to survey question answer options, you've got lots of formats to choose from—words, numbers, stars, you name it. But did you know you can use images as answer options?
It's true! Images can be a fun, engaging way to get opinions from your respondents. They're also critical tools for market research surveys (think ad, logo, or product packaging testing).
A lot of surveys can benefit from a visual touch. For example, I can ask "what's your favorite color?" If I answer with only words, I can state the name of the color, but the image clarifies to me what it actually looks like. The applications are practically limitless.
The best thing is that on SurveyMonkey, you can add images easily with simple drag-and-drop functionality. SurveyMonkey hosts, sizes, and optimizes images for you so your survey looks just right. Want to see how it works? Let's dive in!
It's as simple as drag and drop
What do we mean when we say hard work?
Forget about manually resizing images. For the Image Choice question, add images of any size (just not teeny tiny ones or big ol' huge ones, OK?) and SurveyMonkey will resize them into uniformly sized frames.
It'll look good on mobile, every time. When you insert images using the Image Choice or Click Map question types they'll be optimized for both mobile and desktop.
We'll host them for you. Don't worry about using an image hosting service for your survey's image answer options. You can directly upload your images into your SurveyMonkey surveys.
Use captions to tie it all together
Want to add a little extra context to your image answer options? That's cool—just add captions. They'll appear to respondents just below each image option.
Captions aren't just helpful for your respondents, either. When you add captions to your image answer options, they'll carry over to the Analyze Results portion of your survey. That makes it easier to tell which data corresponds to which answer option. Here's an example: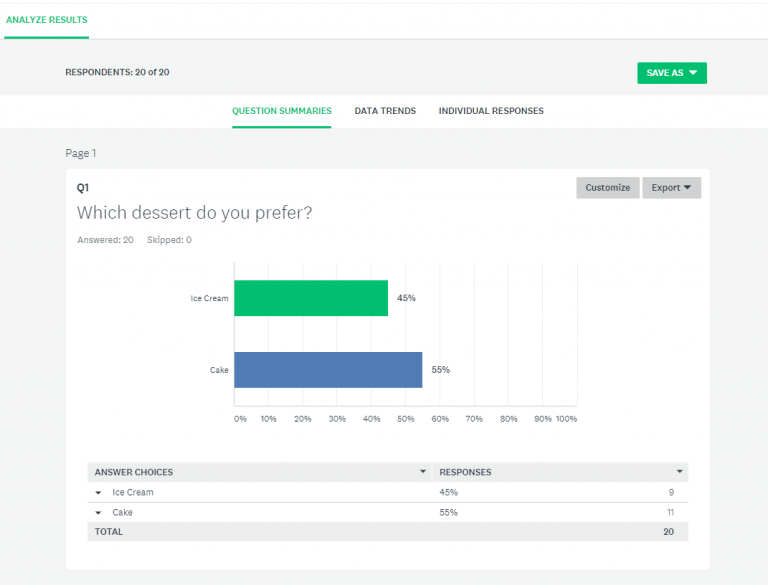 But it's no big deal if you don't use captions. Your data will still be organized in a way that's easy for you to understand.
Want to get real time, gut reaction feedback on an image?
With Click Map you can ask survey takers what part of your packaging they find most appealing, or which part of your site is most user friendly—just by clicking a certain spot on the image. Similar to a heat map, you get to see where people are clicking in real time which helps reduce bias.
When you're ready to analyze the data, head over to the Analyze Results section and you'll see the image and where people clicked.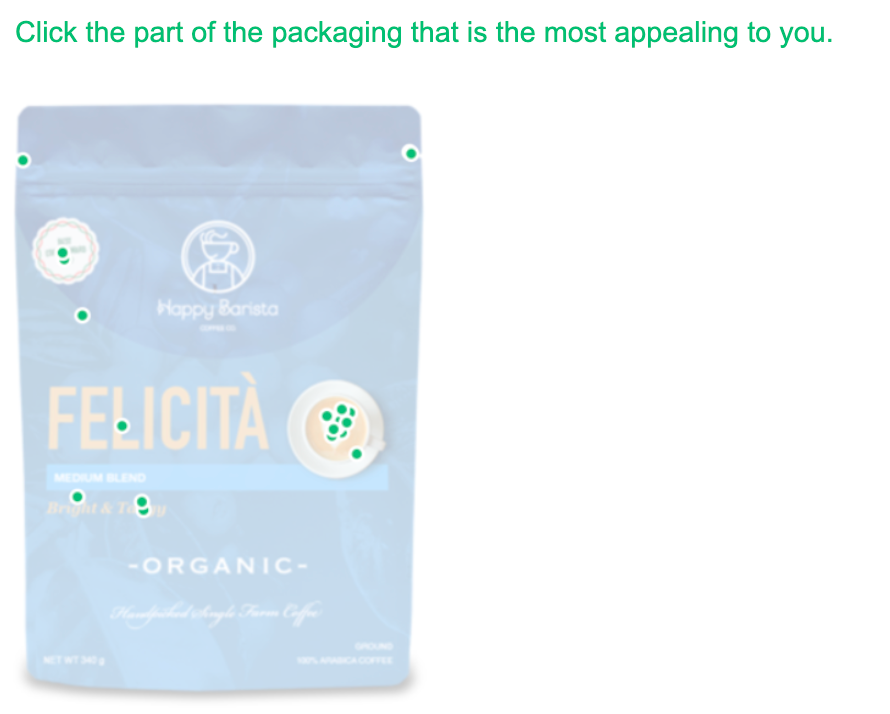 Want some ideas for how to use image answer options?
If you're a market researcher, you already know how useful image answer options are. They're critical for:
Ad testing: Let your target audience tell you which of your ad concepts are relevant, believable, or make them want to buy. Here's an example you can follow.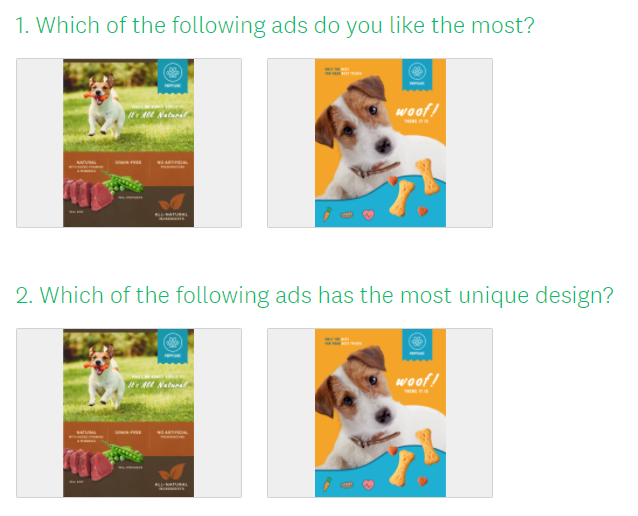 Package testing: Which of your packaging concepts resonates with consumers? Which set of claims motivates them to buy?
Brand tracking: Many brand trackers contain a question that measures which brand attributes consumers associate with your brand. Is your brand modern or innovative or helpful or fun? Using images instead of words can get you even more clarity on brand perception, especially when paired with an open-ended "Why did you select this image?" question. Check out this example.
Website feedback: You can use Click Map questions to get immediate feedback on what your customers like about your site, or where they could use a bit more guidance. For example, asking them where they would click to log in, or which promotional banner they're most interested in.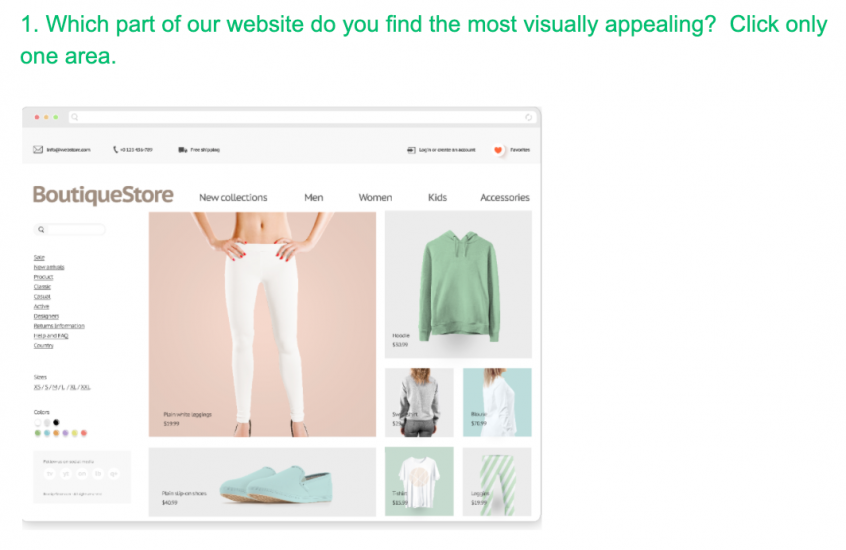 OK, what if you're not into market research? There's still plenty of ways to make your surveys more fun and engaging by using image answer options.
Images make great quizzes: Whether you're doing employee training, certifications, or testing your students, your quizzes could probably benefit from a little pop. Check out this example.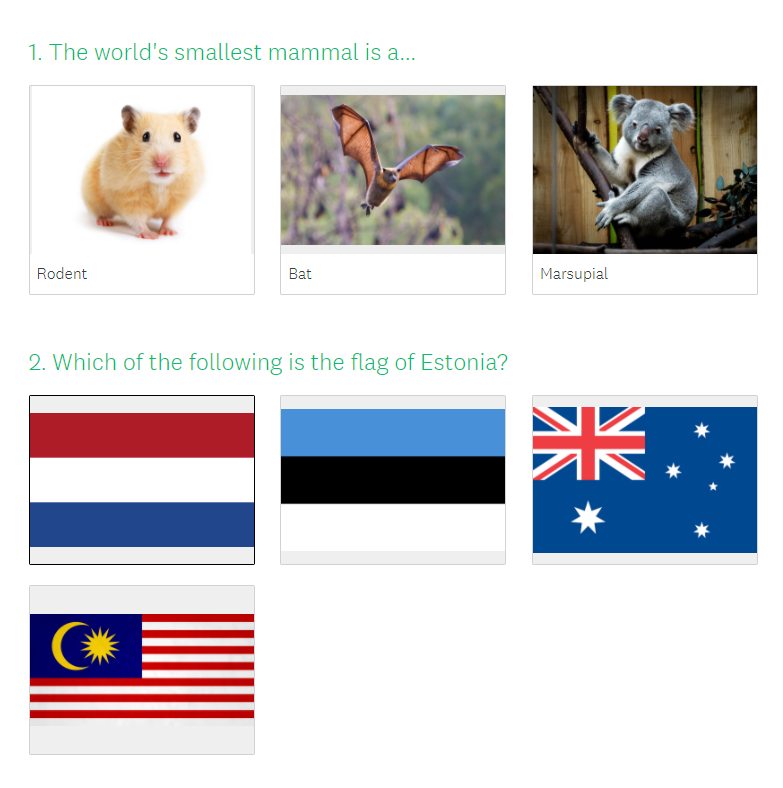 Use them around the office: Want employee feedback on new logos, conference room colors or office furniture? It often works best to show, not tell.
Show them to your customers: Showing your customers new products you're planning or design changes you're hoping to make can help guide your decisions.
These are just a few ways you can use image answer options in your next survey. But doing it is so easy that you could use it for anything.