'Tis the season! Final exam season. So, consider this blog post your bluebook, and here is the one open-ended question that requires you to cough up every bit of learning you've done this year:
What's your research question?

You always need to ask yourself this before you start your survey process. And in this blog post, we'll show you why. (Consider this blog post the CliffsNotes of surveys.) In each section below, you will see that slightly different research questions have big consequences for the "right" way to survey. Ready?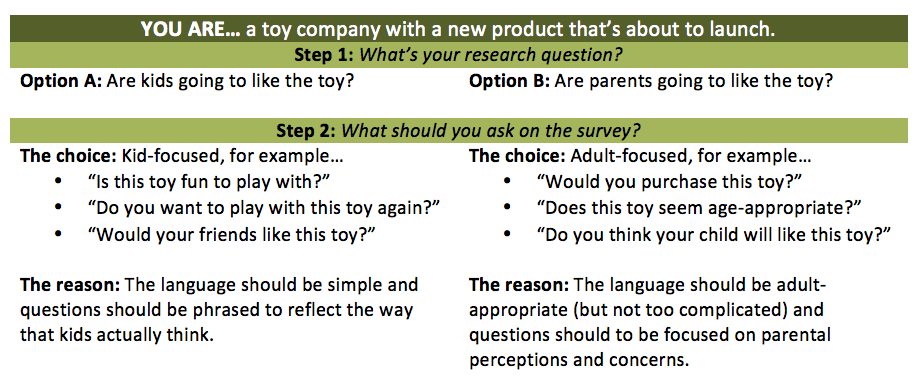 Have a decision about your survey that you're struggling to make? Keep calm and just say the magic words: What is my research question?