Here at SurveyMonkey, we love welcoming new interns to our team. Interns bring fresh energy, vital perspectives, and a whole lot of heart to our organization. We see this every year with our summer internships—shoutout to this year's cohort of virtual interns!—and it never fails to inspire. That's why we're excited to announce our latest internship news: SurveyMonkey has partnered with HireMilitary to offer internships to transitioning military service members. 
This partnership with HireMilitary is the perfect way for us to live up to our values and enrich our culture. If we want to truly #Stand4Equality, we know that our hiring practices need to champion diversity and cast a wide net for talent. Diversity, equity, and inclusion mean a lot to us and we've set serious DEI goals. We've also created a Diversity and Inclusion Guide and racial equity resources to inspire other organizations to do the same. Ultimately, we want SurveyMonkey to be a place where everyone, no matter their background, can succeed.
David Palilonis, who began interning at SurveyMonkey in June, immediately saw that commitment in action. As David said, "I appreciated that SurveyMonkey recognized that it didn't have a program in place like HireMilitary, and that it saw that as something to fix." David served for 21 years in the Navy, primarily working on either submarines or aircraft carriers, and joined the sales development team out of our Portland office. Although his decades of active service didn't include direct sales experience, that wasn't an obstacle at SurveyMonkey. 
"The recruiter at SurveyMonkey looked at my career in the Navy and asked questions to get at how that experience could apply to the role," David said. "I liked that SurveyMonkey understood that they could teach me, as long as I had the interest and wanted to succeed."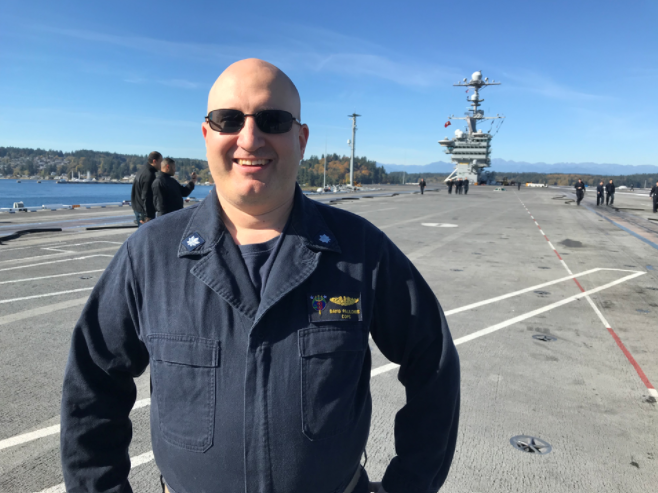 HireMilitary interns join SurveyMonkey just like any other team member, because that's part of the SurveyMonkey experience. David was particularly impressed by SurveyMonkey's onboarding. "It's the same for everybody," he said. "We had a VP alongside an intern. And we all had the chance to ask the CEO, Zander, any questions we wanted."
HireMilitary intern Amanda Patti had a similarly valuable introduction to SurveyMonkey. She cited the virtual onboarding experience, developed in response to the coronavirus pandemic, as something that really stood out. "SurveyMonkey was really quick to figure out the best ways to onboard people remotely," she said. "We were all so far apart, but we could still ask questions, get to know each other, and learn hands-on from shared screens."
That virtual accomodation meant a lot to Amanda, who worked as a Human Resources Sergeant in the Army for more than 4 years and is now interning on our sales development team. Transitioning from the Army during COVID-19 was difficult, Amanda shared, and she found that a lot of work opportunities went away because she couldn't go in person or do on-site interviews. She connected with SurveyMonkey through HireMilitary at just the right time.
"I wanted to find something I was interested in, and the sales role at SurveyMonkey seemed like the right fit," she said. "I've only been here a few weeks but I've learned so much. This is a great team and I'm extremely excited to be part of it."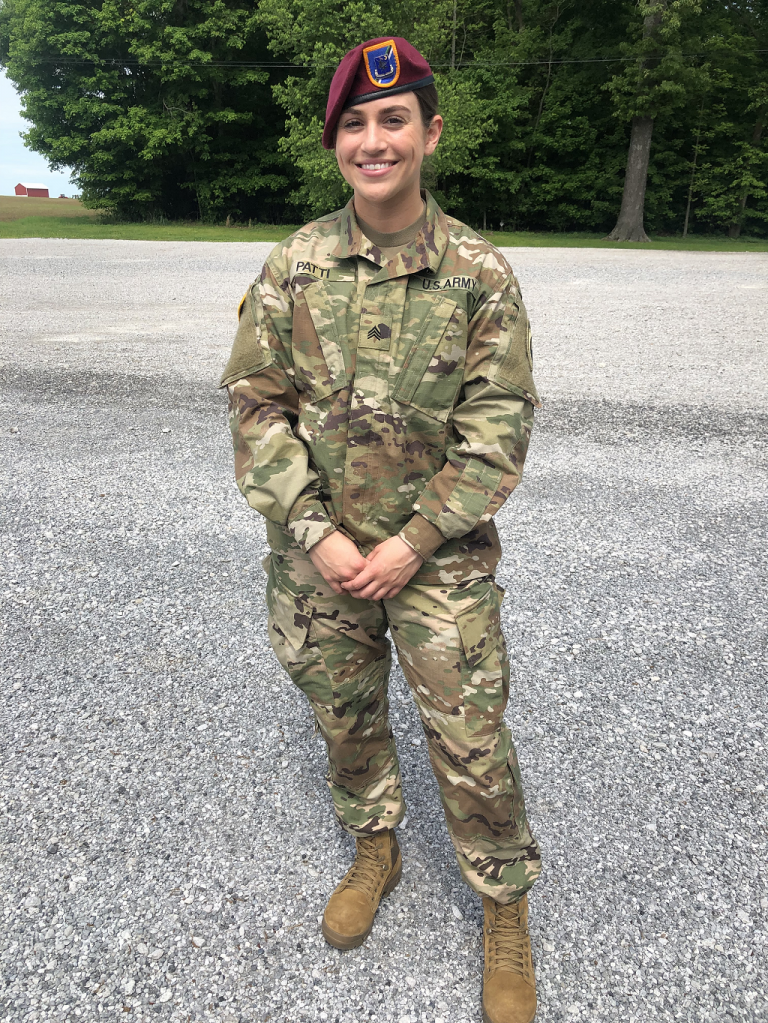 David and Amanda's experiences are exactly what I like to hear as a SurveyMonkey people leader and, more importantly, as a fellow employee. We want our HireMilitary interns to not only get best-in-class job training, but also a real taste of SurveyMonkey's culture. Because we started this HireMilitary partnership with a long-term goal: we hope that high-performing interns will stick with us and become full-time employees. 
In fact, we're thrilled to share that David has accepted a full-time position with SurveyMonkey and will continue to contribute to our sales department and our company culture. Since joining our team, he has started a Slack channel for employees from any armed forces and their allies—something we were missing, and that greatly benefits our organization. 
And that community space comes at a great time. We're expanding our HireMilitary internship roles and can't wait to welcome new transitioning service members to our sales, IT, and security departments! 
As our most recent intern through HireMilitary, we asked Amanda what she would tell these future interns about SurveyMonkey. I'm proud of what she had to say and hope it resonates with anyone looking to join our organization:
"The first thing I would tell future or potential HireMilitary interns is that SurveyMonkey is constantly growing. That's what a lot of people are looking for when they're transitioning from the military—someplace stable, a company that knows what it's doing. But the most important thing I would say is that SurveyMonkey is very welcoming. From day one, people were reaching out to me on Slack to say hello and welcome me to the company. It feels like a company that really cares about its employees and wants to keep people on board and happy. That kind of culture means a lot. That's the kind of environment I want to be in."
To learn more about HireMilitary and the Department of Defense's Skillbridge program, please visit hiremilitary.us.