Our fast and global survey panel solution, SurveyMonkey Audience, now offers a new and redesigned experience to make buying survey responses worldwide a breeze.

Our updated controls make the survey targeting process clear and transparent, with easy navigation, readily available pricing details, and a precise targeting tool. As always we listened to our customers to improve our product: So we added an automatic margin of error calculation that works in real time as you estimate your sample size. And we made how-to resources and customer help easier to access right from the product screen.

With this fresh new face, the SurveyMonkey Audience survey panel solution continues to offer a fast, easy, and cost-effective alternative to anyone who needs to buy survey responses for Do-It-Yourself market research.
Here are the details on the new features and improvements that DIY market researchers can put to work for their projects today.

Fast, easy, affordable market research
Preview targeting options and cost for your project now.
How to buy survey responses on SurveyMonkey Audience: The details

Fresh look and feel: The SurveyMonkey Audience pricing calculator has always been a favorite with customers. It's an intuitive interface where you can use buttons and sliders to preview what your market research audience will look like and how much a project will cost. We've now redesigned the calculator's look and feel to make it even easier to find what you need among its numerous targeting options. This way, you can be sure to target the right respondents among our 50 million panelists around the world.
Detailed pricing: The interactive cost display on the right side of your screen continues to refresh instantly as you select different targeting options. And now it also shows in detail how each of those choices may affect your project cost. You can make specific decisions on how to spend your market research budget based on the demographic segments, geographic location, and other criteria for which you need to buy survey responses.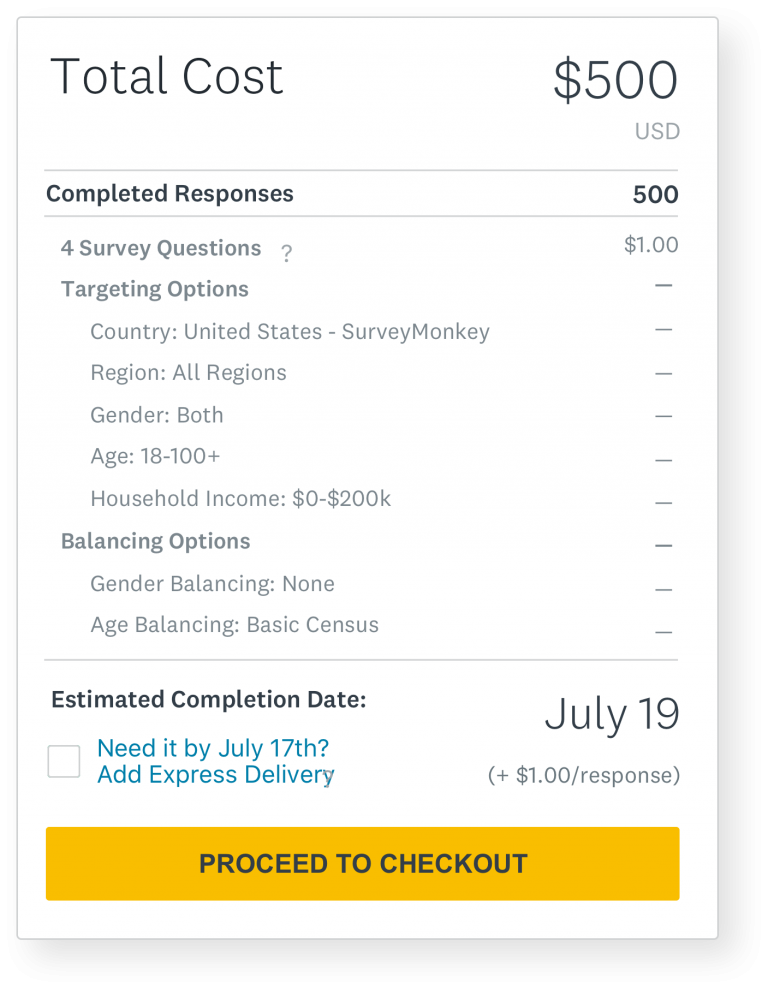 Precise targeting: We added a pop-up menu that displays all targeting options in one place, so you can make precise choices by category. Marital status? Job function? Company size? Work software? They are all available in this menu, which makes things even more convenient by also offering an advanced search box up top.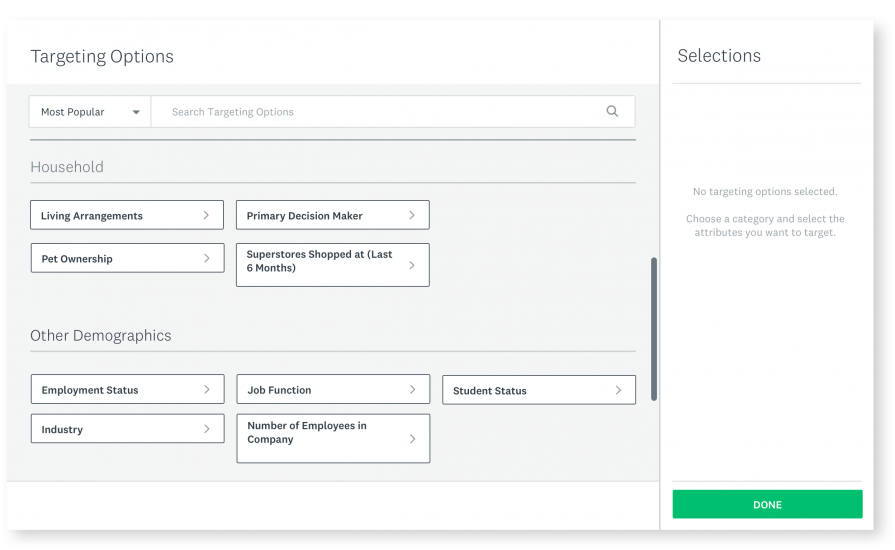 Automatic margin of error: When you get to the slider that helps you easily choose how many complete responses you need for your survey, you'll find that we've added a little touch of automated help to make your project flow faster. We included a calculation of your sample's margin of error that updates automatically as you select your sample size. You can decide whether to increase or decrease the number of responses until you feel confident about the accuracy of the data you will collect.
A little (more) help from your friends: If you need a little bit of extra info to make sure that your survey project will launch successfully, survey design guidelines and other useful links are readily available on the same screen where you're working on your project. And we've also included a "Contact us" link. Write us with any questions and we can help expedite your DIY market research project.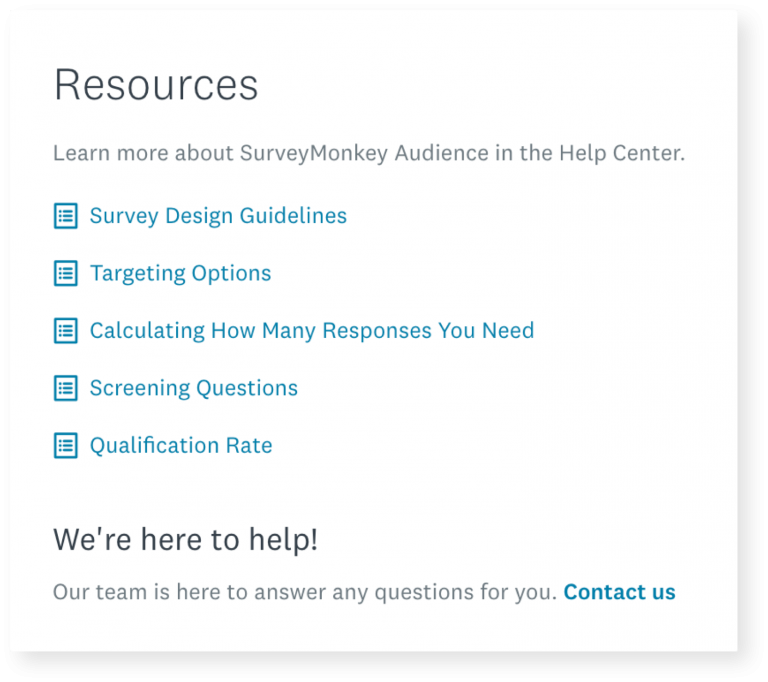 Plus everything that makes Audience ideal for DIY market research

Here is how to find three of the most commonly used features:

Gender and age balancing: Just click on the "Gender" or "Age" tiles to balance your sample according to the U.S. Census or a custom distribution.
Screening questions & qualification rate: Need to target a more specific audience? Find these options under Step 3.
Global targeting: Click on the "Country" tile to find respondents in over 100 countries, as well as targeting by region, state, or metro area.
As you can see, with this fresh new look the SurveyMonkey Audience global survey panel solution is ready to enable the fastest and easiest DIY market research—for a fraction of the cost of a third-party provider.
Go choose your Audience now!