SurveyMonkey offers a number of analysis tools to help make sense of your responses.
Even with these built-in analysis features, many of the 100+ SurveyMonkey integrations can help take your analysis further so you can make better decisions faster. What are some of the integrations we're talking about? And how can they help make sense of your responses? We'll answer both questions by reviewing 5 popular options!
What other tools do we integrate with?
Our wide range of integrations let you use survey data to better meet any business need.

Tableau, the data visualization software company, aims to help anyone understand and make better use of their data so they can be more productive at work. Using our integration, you can: Add survey responses onto interactive dashboards you already use or plan to build in Tableau; filter the responses in SurveyMonkey before you export them, ensuring that all the data going into Tableau is useful and relevant; and set up a sync from any survey to automatically add new responses into Tableau over time.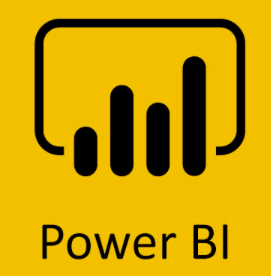 Power BI, Microsoft's analytics tool, lets you build and share data models, charts, graphs, and reports so users can make better business decisions. With our integration, you can pull in data from any survey and use Power BI to analyze its responses, create more attractive visuals for sharing the responses, and pair the responses with pre-existing data in Power BI to better contextualize it.

DataHero is a business intelligence software platform that empowers individuals to share insights with their teams or clients. When you use the integration, you can create powerful visualizations of your responses, either from a single survey or from multiple surveys combined. Also, their drag-and-drop interface makes it easy to combine survey responses with other data sets, allowing you to perform all your data analysis in the platform. 

OfficeReports is an add-in for PowerPoint and Excel, letting you create charts, tables, and other visuals in either place. With the integration, you can go from having to manually export your data and upload it into a spreadsheet or presentation, to seamlessly connecting the survey data onto either type of document. You can then take advantage of the analysis and visualization capabilities on PowerPoint and Excel to make better sense of your survey results, and to more effectively present them to others. OfficeReports can also automatically update your spreadsheet or presentation with new responses, so you can be confident that your data is up-to-date and accurate. 

Dasheroo is a free business dashboard platform that allows you to track all of the analytics you care about. With the integration, you can create visualizations of your survey responses. You can also save any view and set up automated emails that share it with your team on a daily, weekly, or monthly cadence—that include new responses. In addition, the platform makes it easy for you and your colleagues to comment on any part of the visualization, allowing your team to make better sense of the data and hone in on key areas.
When it comes to understanding and making decisions from your survey responses, SurveyMonkey's analysis features already do a lot of the heavy lifting for you. But if you're looking to go beyond Surveymonkey's analytics, and uncover more insights with the tools you're already comfortable using, our integrations are a great option!