It's that time again: time for the June recap of The Daily Q, our social series that poll people on current events, trending topics, and more! 
This month's highlights cover the four day work week, Pride, 80's music and more. Let's dive in!
 21% of people would  give up pizza if it meant they could have a 4 day work week.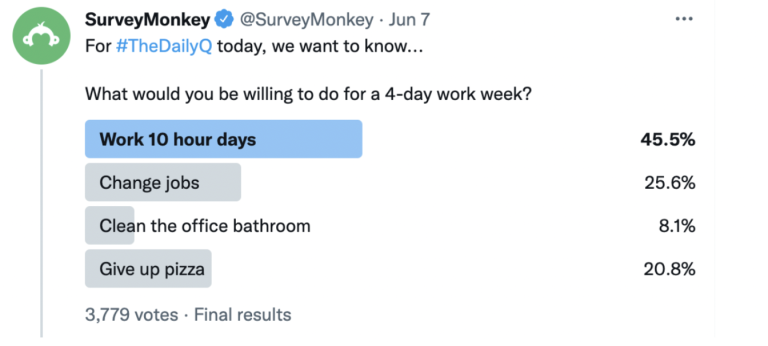 The hunger for a shorter work week is real. For 21% of people, it would even be worth giving up  delicious cheesy slices for life. Even more interestingly, 46% of people are willing to work 10 hour days, meaning no lost hours for full time workers. 
While a majority of the LGBTQIA+ community is comfortable being their authentic self at work, 35% are still uncomfortable.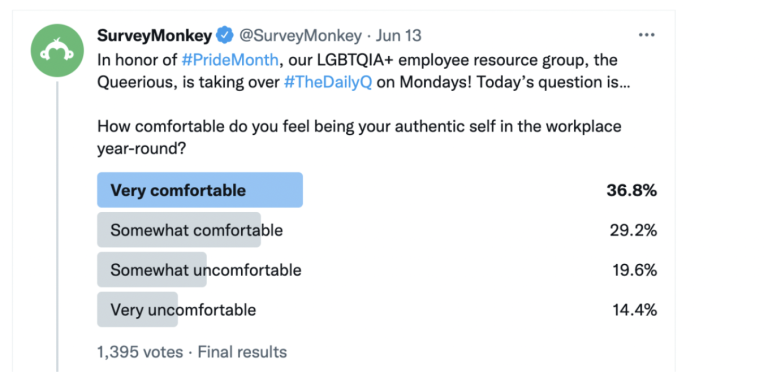 In honor of Pride month, we dedicated every Monday in June to a question for the LGBTQIA+ community—each written by our LGBTQIA+ employee resource group, the Queerious. While many responded saying that they are comfortable bringing their authentic selves to work, 35% still replied that they are uncomfortable doing so. 
One way that companies can create a safer environment  is by using inclusive language. Relevantly, our Chief Diversity Officer Antoine Andrews recently interviewed ERG leader Andy Hind, about the importance of using the right pronouns. His advice was, "Until someone tells you what pronouns to use when speaking to them, practice using gender neutral language so you are being inclusive of everyone. Even those you haven't met. Introduce yourself using pronouns to create a safe space for others to use their pronouns."
80's music reigns supreme.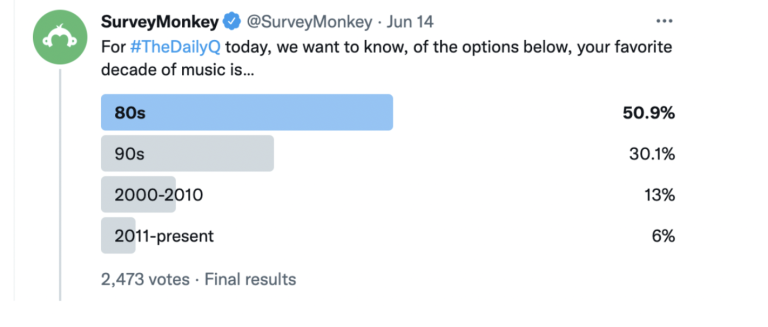 Madonna, Queen, AC/DC, and of course, the recently revived classic "Running Up The Hill" by Kate Bush. Need we go on? We thought not. Everyone loves the 80's.
People are more likely to give feedback when they have a positive customer experience rather than a bad one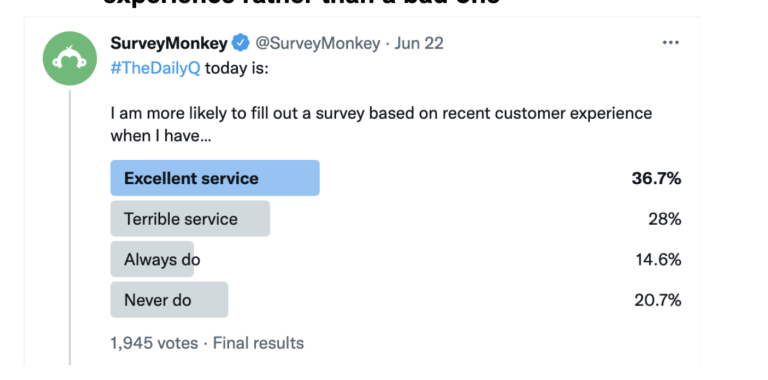 People love excellent customer experience. You probably could have guessed that, but it turns out that they're even more vocal about it than they are by bad service.
People want to hear from brand for Pride, as long as it's meaningful.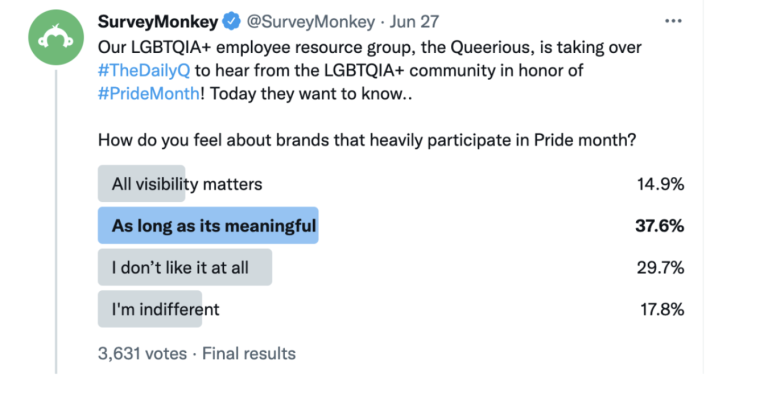 While there were certainly some questionable Pride campaigns this year, it turns out people don't actually mind hearing from brands about cultural holidays like Pride, as long as it's done in a meaningful way.