To help you make better use of our mobile app, we want to talk about two invaluable features it offers: iPad landscape support and kiosk mode.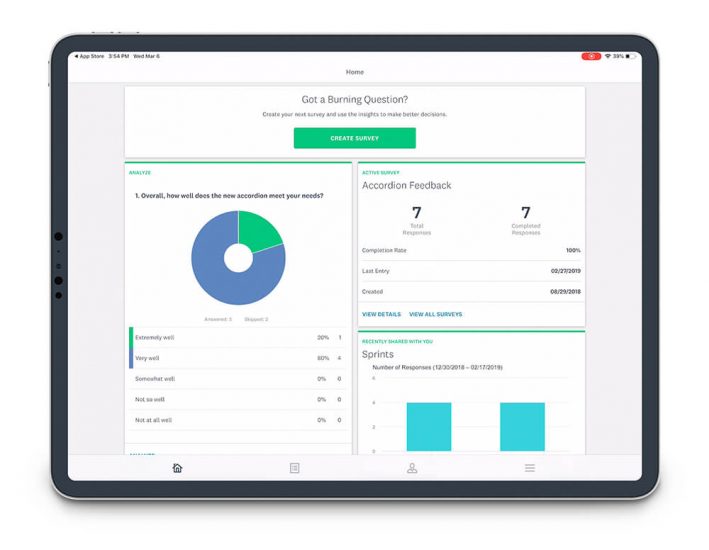 Look at that horizontal action!

From your comments, it was clear to us that being able to access landscape mode is critical if you want to work in the app with ease:

So keep your external keyboards clipped to your tablets because the iPad landscape mode is available in the latest SurveyMonkey App release.
Another highly requested feature is the ability to view surveys in kiosk mode on your iPhone, iPad, and iPod touch. What do we mean by kiosk mode?
Imagine you're working the receptionist's desk at the doctor's office and your patients are inputting their personal information on a tablet device. Kiosk Mode allows you to run a survey on your mobile device so that your patients can take your survey directly from your phone or tablet–and feel completely immersed in the survey-taking experience.
Make sure to choose kiosk mode from the Send page when you're ready to collect responses. When displaying your survey in kiosk mode, you also have the option of enabling a password lock for extra security and privacy. When the password lock is enabled, respondents won't be able to exit out of the survey and access any of your personal account information without entering your account password. This is ideal when you're collecting responses in a public setting.
Here's your survey or online form on display—just in time for your respondent to take it in-person on a shared mobile device: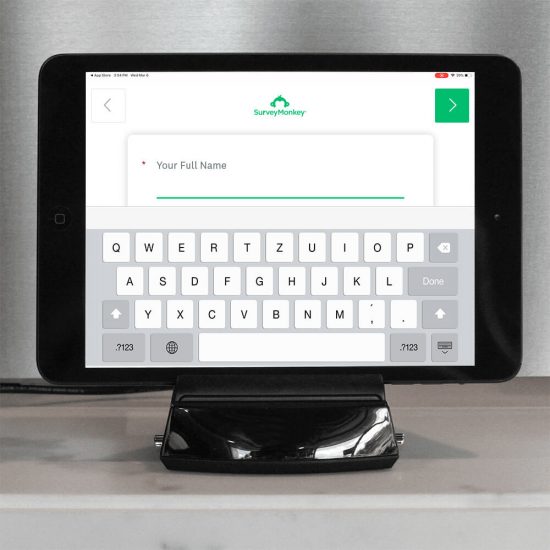 Now your (super happy) survey respondent can fill in an online form or take a survey on any connected Apple device.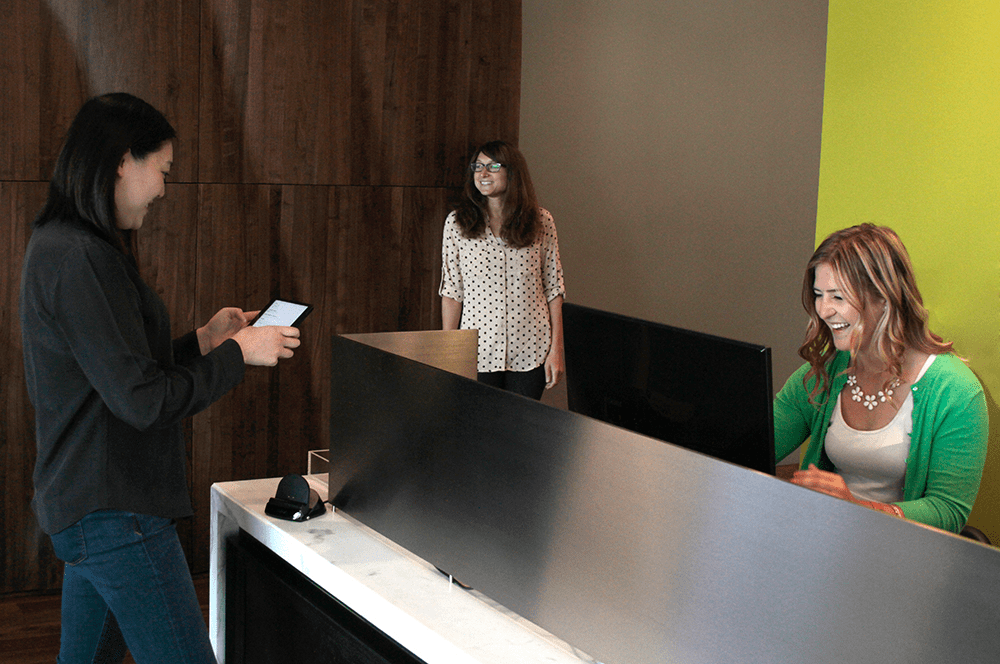 Once your respondent completes your survey or online form, you'll be able to decide whether or not the app returns to the start of the survey (for a new submission), or you can close kiosk mode and manage your surveys:
Kiosk mode isn't just great for the doctor's office. It's also extremely helpful for gathering feedback on location or at an event.
For example, you might want to capture event feedback immediately from expo attendees at your sales booth. You can serve up your survey on an iPad in minutes and just let it run on autopilot while you tend to customers.

Not only can you free up your time (and save some trees) by collecting information electronically, you can have peace of mind knowing that all of your respondents' personal information is safe and secure after each form submission. (And remember, healthcare professionals, SurveyMonkey is HIPAA-compliant, too!)

Each and every day our mobile team is actively working to deliver more improvements and new features to our customers. We will continue to make improvements based on your feedback—so keep it coming!G
Want to collect survey responses in person, but you're worried about the internet connection? No fear, SurveyMonkey Anywhere is here! Learn how our latest app can help you collect responses, with or without a Wi-Fi connection.