The race to become a brand that people love rather than live with has made customer experience a top priority. It's important for businesses to meet ever-evolving expectations, especially since 73% of consumers say customer experience influences their brand loyalty.
The real challenge is to get customers to open up. When 51% of customers switch brands after just one bad experience, and 91% of unhappy customers switch without complaining, businesses can't afford to take customer feedback for granted.
Businesses invest in building dedicated teams that carve out market segments and create buyer personas to make the brand more relatable to consumers.
Feedback is more than response forms and surveys. It includes emails, support calls, online reviews, forum discussions, and social media comments. We can sort these Voice of the Customer (VoC) data sources into three buckets: direct feedback, indirect feedback, and inferred feedback.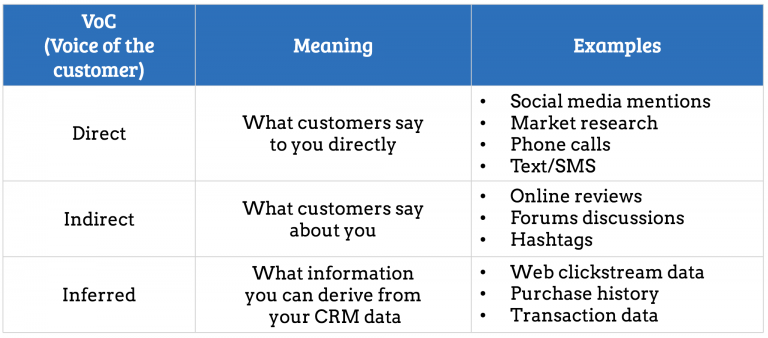 This illustrates how important it is for brands to have a presence across multiple platforms.
But an NPS score or a Capterra review in isolation means nothing

Attaching information about the customer's purchase history, location, and email open rate can help you produce winning strategies.
Add context to your customer feedback to organize information into manageable tasks and measurable goals. A crucial step in this process is finding an easy-to-use customer relationship management (CRM) software, aligned with your business goals.
Now let's explore the 6 ways you can sow your customer feedback to reap the best results:
Showcase your feedback

Feature customer testimonials, ratings, and awards on your website, social media pages, newsletters, and other touchpoints in your customer's journey. This is a fairly straightforward strategy, but some brands have struck gold by making slight changes to how they use feedback.
We've associated 5-star ratings with hotels until the 1990s when eBay started to use them for sellers. However, years later, Amazon became a trend-setter by asking, "Was this review helpful?"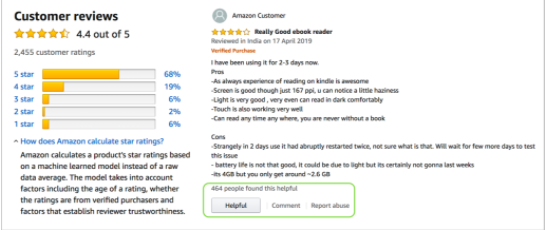 Rating helps remove fraudulent and unreliable reviews. Since 92% of consumers read reviews as part of their purchasing decision, it's important that they are authentic and unbiased. A company with no negative reviews arouses suspicion and awareness of product limitations attracts more revenue-generating leads.
Once you've identified interactive customers, you can include 1 open-ended question per survey to elicit the reason for their opinions or actions.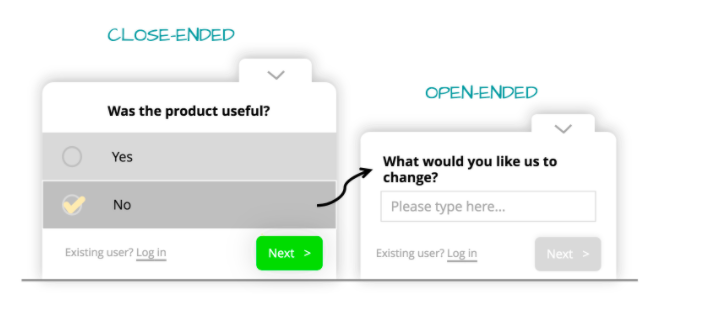 Measure customer satisfaction

It can be difficult to motivate customers to respond to surveys. Make sure you time this request at the right stage in the sales cycle. For example, a positive phone call can be followed by a request to fill in a survey. But making the same request to a frustrated customer will make things worse. Negative feedback requires a quick and efficient resolution of the issue. Then you're much more likely to get a favorable review.
According to Peter Druker, "What gets measured gets managed."
The challenge is to know what to measure and when.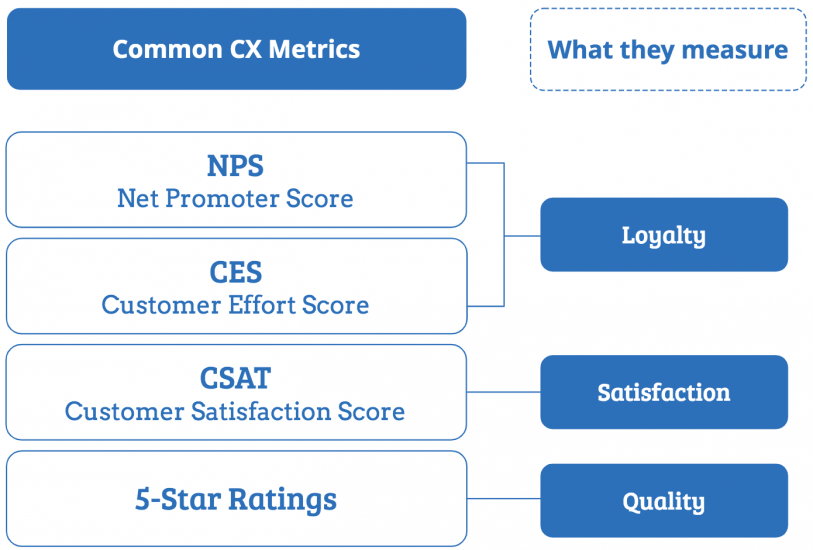 CSAT surveys focus on gauging how satisfied customers are with specific aspects of a product or service. You can use them to analyze the perception of recent changes, or when you're branching out into a new market. The CSAT helps businesses take immediate corrective action so the customer enjoys a seamless experience.
Turn happy customers into advocates
Keeping your customers happy is extremely profitable. According to Harvard Business School, increasing customer retention by 5% can increase your profits by 25-95%.
Since CSAT surveys can only test specific elements of a customer's experience, you don't know whether he/she may change their mind later in the cycle. You also can't expect customers to take surveys at every stage.  
66% of adults expect companies to value their time as the most important factor in a good purchasing experience. So, how do you make your product worth their while?
You first need to let them know you're listening. Once they feel heard, you can incentivize them to make a purchase. Start small with thank you notes, freebies, and discounts. Empower customers with social media hashtags to make the sharing process personal, easy, and quick.
Zoho Community goes the extra mile and invites interested customers to build their product expertise and connect with other industry leaders at conferences. After a couple of training sessions, customers can provide technical, industry-specific information to other users on review sites, hold discussions, and even host podcasts about their experiences with the software.
People who actually use your product or service may come up with game-changing suggestions and insights from the real world that seasoned product managers and engineers may never arrive at.
Involve loyal customers in focused discussions about improving existing features and services. Direct these conversations with open-ended questions to discover a customer's perception of your brand and your niche.
Feedback can clog your system if it's disorganized. A CRM can help you add structure and let you focus on prioritizing your goals.
The RICE scoring model is a popular framework for product managers to score their ideas and finalize CX goals.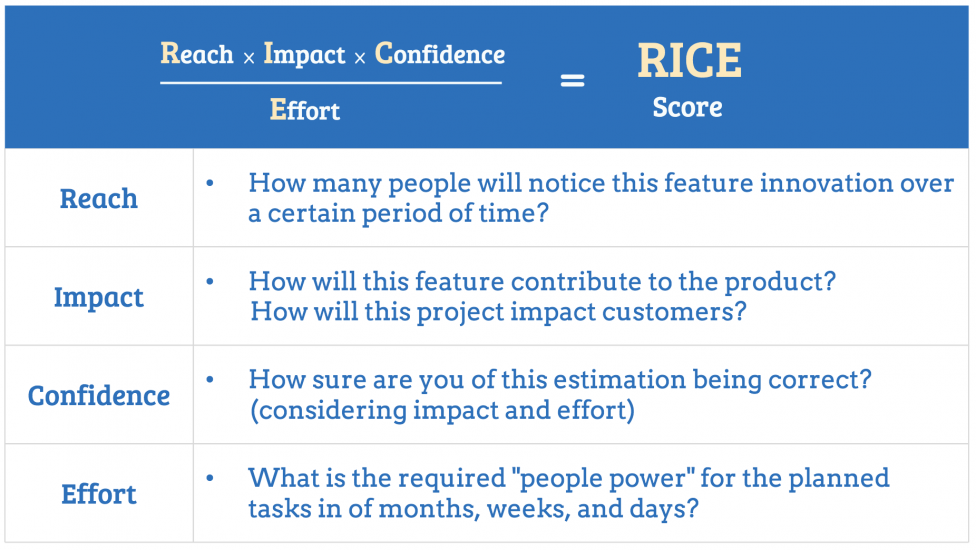 Customer feedback is evidence of how successful your team's efforts are. The way you choose to share this with them can affect their performance.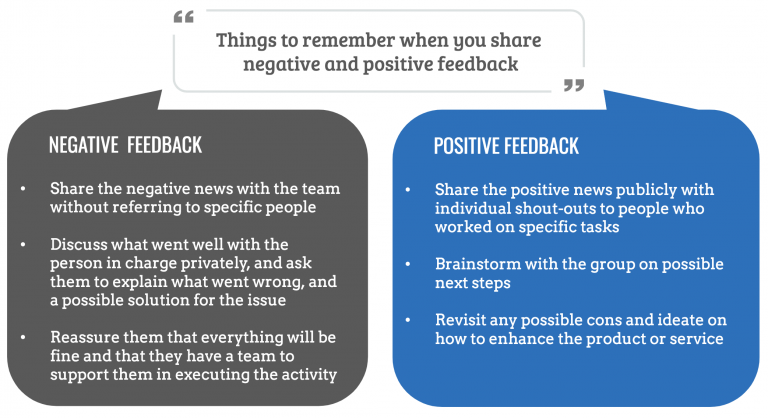 Great CX starts with the experiences you provide your team. Thanks to LinkedIn, the professional identities of brands and employees impact customer experience. Unpopular moves by brands directly affect their image and sales, hence, satisfied employees are an important foundation for great customer experience.
CX is an on-going project, not a finite set of goals. Make it a priority to encourage organic inclusion of feedback into decision-making to set effective customer experience goals. Consumers are vigilant. They are aware that brands who truly listen are the ones who utilize feedback and deliver on their promises.
This is a guest post by Kassanndra M.R. She is a product marketer with Zoho Corporation. Her experience as a primary school teacher and a communications professional has kept her life interesting. When she isn't busy understanding SaaS and making it less intimidating and more interesting for herself and others, she illustrates and devours movie reviews in 3 different languages.