At SurveyMonkey, we believe that the willingness to ask for feedback—and adapt your strategy based on what you learn—is the best way to run a thoughtful, growth-oriented, and valuable business.
At our 2019 Curiosity Conference, we asked a few brilliant business leaders to share their stories of doing just that. Here are 5 glowing examples of people of all different roles, backgrounds, and orgs who are using feedback to make better professional decisions—all of whom share the ways they've built meaningful connections between people and data in keynotes at our conference. 
Want to learn more about how companies innovate with feedback?
Curiosity Conference is a digital conference where you can learn everything you need to know about surveys and feedback. Choose your track! 
Cuisinart's consumer research team helps launch one of their fastest-growing products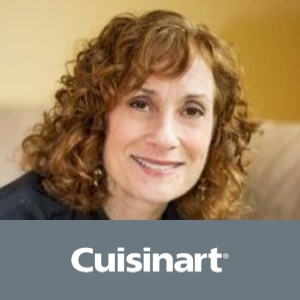 Julie Levine is charged with driving consumer insights at Cuisinart, and despite having a small team, Levine is able to influence major growth initiatives. Here's an example: 2 years ago, Cuisinart introduced a new product: Airfryers. Since then, air fryers as a category have exploded in popularity, but at the time of launch they were still relatively unknown.
Levine's job was to do research that would target potential buyers, guide digital marketing efforts, and educate the sales team. She and her team conducted quite a bit of consumer research prior to the product launch. 
They focused their research on:
Purchase drivers—why do people choose to buy this product?
Features/benefits
Product design and size
Levine's research helped the team isolate the things people loved most about the Airfryer—the health benefits of air frying food, the capacity for cooking lots of food at once, and the convenience of quick, healthy meals. And since the launch, Airfryers have been one of the fastest-growing small home appliances for Cuisinart.
Hubspot Academy's product owner builds smart improvements based on feedback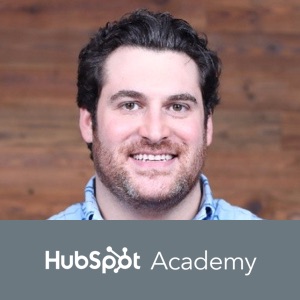 Eric Peters is the Product Owner of Hubspot Academy, Hubspot's online training product designed to help marketers grow their careers—and their business. He constantly obsesses about how to bring a better experience to Hubspot Academy's users and improve his product to be more useful, engaging, and personalized. His secret weapon? User feedback. 
He sends surveys to uncover the features users want and need most from Hubspot Academy and uses that feedback to build smart improvements. 
Feedback helped his team build a machine learning algorithm that suggests relevant courses to marketers of specific experience levels or who are facing specific types of problems. Feedback helped his team craft meaningful and relatable customer examples to add to courses to give people relevant frameworks for how to apply lessons from the courses. Feedback has been so useful to Peters that he applies it at practically every stage of the Marketing Flywheel to better attract, engage, and delight his customers.
Box uses feedback to design a rich, relevant customer experience at every stage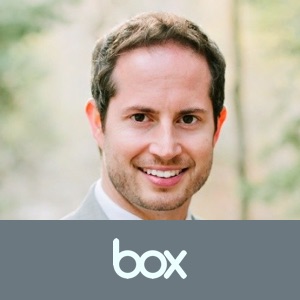 Chase Zenger has spent a lot of time thinking about how people manage their cloud content. As Head of Customer Experience and Advocacy at Box, his job is to help the company understand what users need so that they can design and deliver the best possible solutions and support.
Previously, Zenger had poured himself and his team into an effort that involved mapping out—in detail—the entire customer journey for different personas, segments, and use cases. It was valuable, but didn't give leadership the actionable insights he needed. 
To augment that work, Zenger tried to identify the key "moments of truth" within the customer journey—times where they absolutely needed to understand what the customer is thinking and feeling. This included times like key onboarding touch points, after customer support interactions, executive briefings, and other pivotal intervals. Box has crafted processes to support customers at each of these stages, tailored to their experiences—processes that are constantly evolving based on—you guessed it—customer feedback. 
Zenger and his team aggregate their survey data in Tableau and combine it with operational data to maintain a rich view of customer health, see how they're doing, and understand whether there are areas they need to focus on.
Erika James, Dean of Emory's Goizueta Business School, crafts a student experience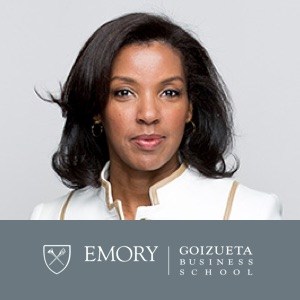 Erika James is the Dean of Emory University's Goizueta Business School, one of the top-ranked business schools in the country. Throughout her 5 years at Goizueta, Dean James has worked to craft a new educational experience for students pursuing business as a degree, informing a new curriculum and a new way of educating. How does she do this? By assessing the changing business landscape, and by talking to students.
Feedback is key at Goizueta. Collecting feedback from people who interact with the business world, from professors, and from students, allows Dean James to improve the education and preparedness of students as they move from business education to business practice, in the real world. From what they learn to how they learn, the faculty treats students as their valued customers. They closely monitor student satisfaction and retention, always looking for ways to provide students with new and exciting experiences and lessons that will ensure them a successful future in business and beyond.
The team at Celadon Trucking create a feedback loop that crushes employee turnover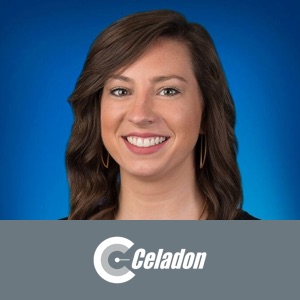 Employee turnover among big-rig trucking companies is incredibly high, with annualized employee turnover rates at around 94%, according to the American Trucking Association.
Whitney Boyer, Vice President of Marketing at one of the largest trucking companies in the country—Celadon Trucking—talks about how their company decided to tackle that problem. The answer, of course, was surveys. 
"We worked hard to achieve a better-than-average retention rate, but a significant amount of drivers were still quitting within their first 90 days. We wanted feedback from drivers about their experience during the recruiting and orientation process. Did they get the pay they were promised? Was their truck clean and working properly? The goal was to make sure our drivers are happy."
And it worked. Boyer's team was able to achieve a 68% improvement in driver retention by zeroing in on the things that drivers cared about most. They pulled their survey responses into Salesforce, and designed processes for responding to both positive and negative feedback quickly and effectively. And all those happy drivers offer another benefit: recruiting fodder. 8 out of 10 drivers plan to retire with Celadon, one of the many statistics that Boyer and her colleagues can leverage to attract even more new employees.
Whatever your role, feedback can give you a richer, more contextual understanding of the perspectives that matter to your work. If you leverage it effectively, you'll be perfectly positioned to grow and thrive. 
Looking for more inspiration? We've got an all-star lineup of expert speakers joining us at our 2nd annual virtual event, Curiosity Conference 2019. Register now for free to get access to 20 thought-provoking sessions, filled with best practices, expert tips, and real-world stories for using feedback to build meaningful connections between people and data.