In the digital age, nothing is secret.
The web and social media serve as a handy megaphone for anyone with an opinion about any product, company, or concept—the good, the bad, and the ugly. Meanwhile, advances in consumer technology have raised people's expectations about what a 'good' experience looks and feels like; organizations that over- or under-deliver on those expectations will hear all about it. 
Combine this transparency of the web and a higher bar for experiences with the age-old desire of humans to feel heard, and the result is what we call the Feedback Economy.
Given the astonishing proliferation of feedback (more on that below), it's tempting to think of that feedback as noise, and to only spring into action if and when it takes a nasty turn. But organizations can't afford to adopt such a reactive stance. 
The savviest companies gather feedback proactively from the people who matter most—their customers, their employees, and the market at large. When you understand the 'why' behind feedback, you'll understand what people like about your products, what the market is hungry for, and what's driving employee retention, like you never have before. You also provide an avenue for those with legitimate issues to air them away from the public spotlight. You can even leverage feedback channels to 'talent spot' your biggest customer and employee champions. All you have to do is ask.
This business intelligence is incredibly valuable when it comes to driving growth and innovation. It's so valuable, in fact, that feedback has become a new currency—an advantage that could end up tipping the market in favor of the companies that use it well. This Feedback Economy has already changed the way the world market functions, and has major implications for organizations of every industry. 
Need more convincing? These 12 statistics throw the power of the Feedback Economy into sharp relief.  
Customers and the Feedback Economy 
Public feedback is pervasive and influential. 
98% of buyers read online reviews before making a purchase decision.—eMarketer and Bizrates, 2018
82% of people trust the voice of customers more than messages that come from the brand.—SurveyMonkey Buyer trust report, 2018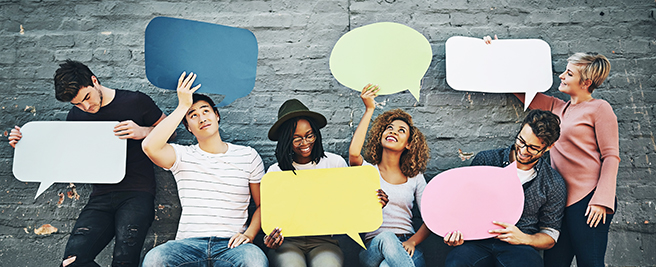 The loudest voices are the people on the extremes.
85% of people say they're likely to provide feedback when they've had a good experience and 81% provide it when they've had a bad experience.—more than 1.7 times the rate at which people leave feedback after having had a "normal experience" (48%).—SurveyMonkey research, 2019
Proactive feedback has proven to be a business advantage. 
85% of small and medium-sized enterprises say that online customer feedback has been beneficial to their business.—Barclays, 2018
Barclays estimates that optimizing for the Feedback Economy could yield 3.2 billion dollar opportunity in the next decade in the UK alone.—Barclays, 2018
91% of people believe that companies should fuel innovation by listening to buyers and customers, compared to only 31% who think they should hire a team of experts.
—SurveyMonkey research, 2019
SurveyMonkey CX is a complete customer feedback solution
Measure NPS, make better decisions, and get actionable insights, fast.
Employees and the Feedback Economy
Public feedback has as much impact on employer brand as it does on customer expectations. 
70% of employees read company reviews before making any career decision, and candidates read an average of 6 company reviews before applying for a job.—Glassdoor, 2016
Companies aren't leveraging feedback adequately right now.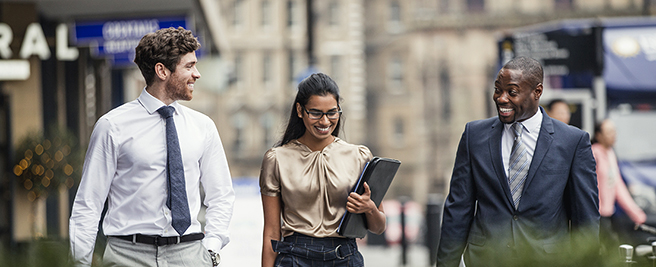 Asking for feedback has a meaningful effect on the employee experience.
85% of people who had entry interviews about their strengths, interests, and areas for growth upon being hired said they enjoyed it and 65% found it helpful.—SurveyMonkey research with Adam Grant, 2019
Companies that give their employees regular feedback have 14.9% lower turnover than companies that don't.—Gallup, 2011
Companies that prioritize feedback see significant results in terms of employee engagement and retention. 
Keep your employees heard and engaged at every stage
Engage has expert methodology built-in for a consistent feedback loop.
There's no question that the Feedback Economy is here to stay. It's a major opportunity for companies to bring more thoughtfulness and strategy to their business decisions. Want to harness it for yourself? Start asking questions. 
Ready to harness the Feedback Economy? Our suite of solutions can help you innovate and grow your business at every stage.