There appears to be good news for businesses ahead, with some market experts predicting an upswing from increased consumer saving, stimulus checks, and vaccine distribution. But who knows what 2021 will throw at us?  
Whether it's larger macro trends, emerging technologies, or new business models, one constant remains: change. Now more than ever, it's crucial that companies evolve, and learn how time impacts their brand and industry, by taking a more frequent pulse on the market.
We are launching 2 exciting new solutions that will help companies, like yours, act more quickly to spot trends and shifts in customer sentiment as it happens. The SurveyMonkey Brand Tracker and Industry Tracker solutions provide a flexible and agile solution for companies that need insights on demand, allowing businesses to rapidly react and adapt.
Providing trend data and insights to drive strategic decision-making
SurveyMonkey Brand Tracker enables marketing and insights professionals to continuously measure key brands metrics and track competitors of their brands. It gives companies the ability to understand how consumers perceive their brand—from awareness to preference and purchase intent—and build marketing strategies to drive overall company goals.
SurveyMonkey Industry Tracker equips strategy, research, marketing, and finance professionals with agile, proprietary data to identify key market trends, informing strategy and investment decisions. It allows researchers to measure shifts in consumer and buyer sentiment and preference—such as monitoring changes in gym membership, or e-commerce vs. in-person shopping—and assess the competitive landscape quickly and as often as needed.
Previously, brand and industry tracking were largely costly, slow-moving initiatives that resulted in cumbersome, static presentations with a short shelf life. Traditional market research firms that provide tracking as a service are not structured to uncover insights at the accelerated speed needed by today's more agile companies. 
Using robust AI and machine learning capabilities, our new solutions make it easy to launch methodologically-sound trackers, monitor industry and brand performance, and uncover business-changing insights at a fraction of the time and cost of traditional agencies. The technology paired with SurveyMonkey's Expert Services team enables a flexible delivery model that provides the right level of service to meet each organization's unique needs without the overhead cost or extended timelines of agencies.
Key product features we are excited about
Longitudinal Research Platform: Users have access to an always-on statistical analysis platform, where they can easily compare key metrics wave over wave and measure what changed, when, and why.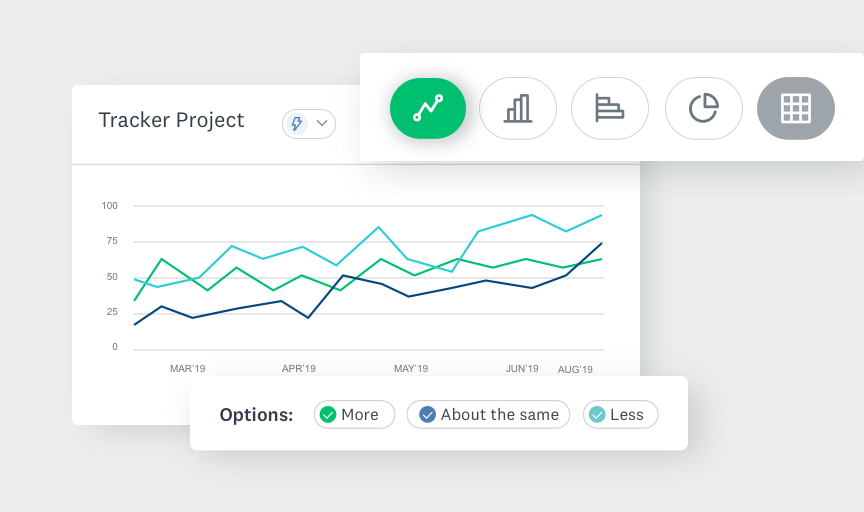 AI-Powered Insights: Users don't have to manually sift through hundreds of filters to search for hidden insights. Our AI-powered tech platform instantly serve up statistically significant wave-over-wave changes to key metrics such as category perception and brand usage, highlighting the demographic and behavioral segments that shift the most.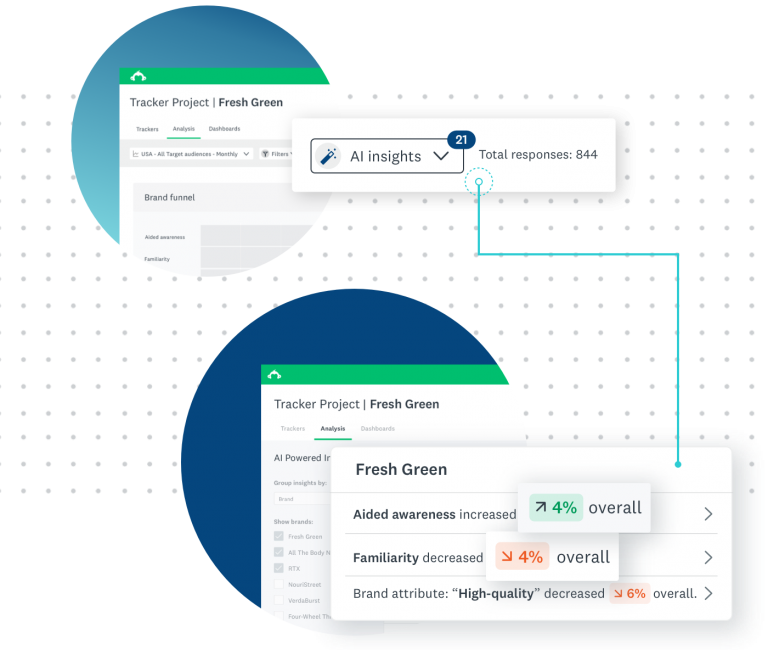 Custom Dashboards: Users can create custom dashboards with advanced data visualizations that they can share with their teams and other stakeholders to drive decision-making throughout the organization. The dashboards allow users to combine data from multiple markets, tailor the visualizations, and personalize the commentary.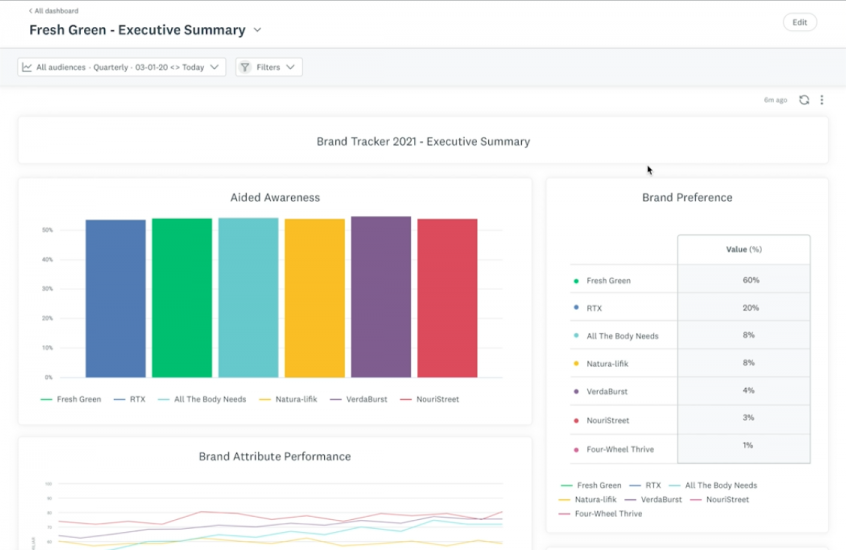 We hope these new solutions will be of help whether you are evaluating your brand and marketing efforts, or looking to better anticipate market shifts. We're here to help—you can schedule a time to talk with one of our market research experts with click of a button or a phone call!
Start collecting trend data
Learn more about our new Brand Tracker and Industry Tracker solutions.