2020 was a year which won't be forgotten quickly by anyone. It caused a shift in behaviors, habits, and opinions for many. Some businesses did exceedingly well as they were positioned to meet the challenges that arose, while others had to face up to the fact that their consumers' needs had changed, and adapt in earnest. 
As 2020 bled into 2021, consumers adapted just as businesses had done. Some consumers stuck to their old favorite brands, while others tried new brands, new stores, new apps. Consumer behaviors continue to shift, along with their needs and attitudes. That's why, now more than ever, it's critical that companies keep track of what makes their buyers tick.
That's why we recently rebranded ourselves as Momentive (formerly SurveyMonkey), a leader in agile insights and experience management, with the aim to deliver market research to help you build what's next. And that's why we are thrilled to announce that we are launching 2 exciting new market research solutions that will help companies, like yours, to gather foundational consumer insights and build winning products and marketing strategies for their consumers. 
Taking your consumer knowledge to the next level
Our first new solution, Usage & Attitudes, is a flexible solution to measure consumer behavior & attitudes. Our U&A solution takes the guesswork out of decision making by giving you insights into the preferences, needs and motivations of your consumers, identifying product strengths and opportunities, and giving you answers on what should be next for your brand. 
Our customizable, guided survey design capabilities allow you to launch methodologically-sound U&A research with just a few clicks, and collect high quality consumer data through our customizable global audience panel. With statistical analysis methods like key drivers analysis and AI-powered insights, we give you real-time access to data and insights on our world-class platform so you can uncover strengths and opportunities your business can leverage with your target market. Our flexible solution lets you choose the level of support you want to work within the demands and nuances of your business allowing you to get the answers you need in days, not weeks.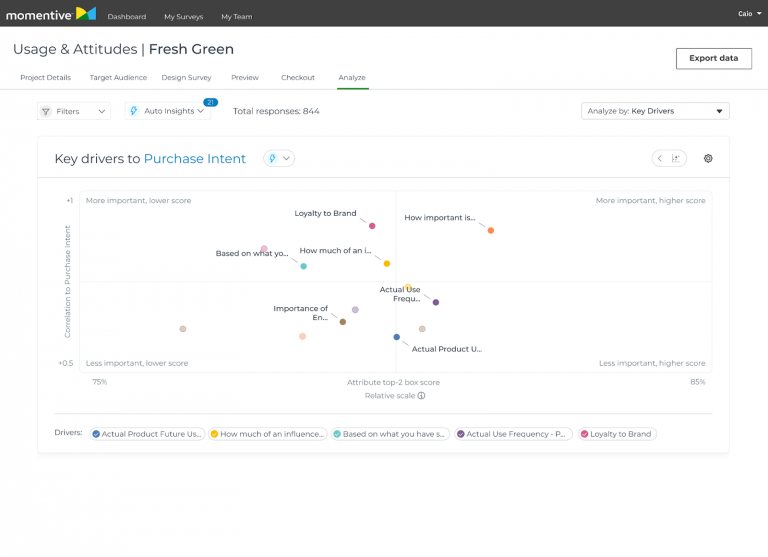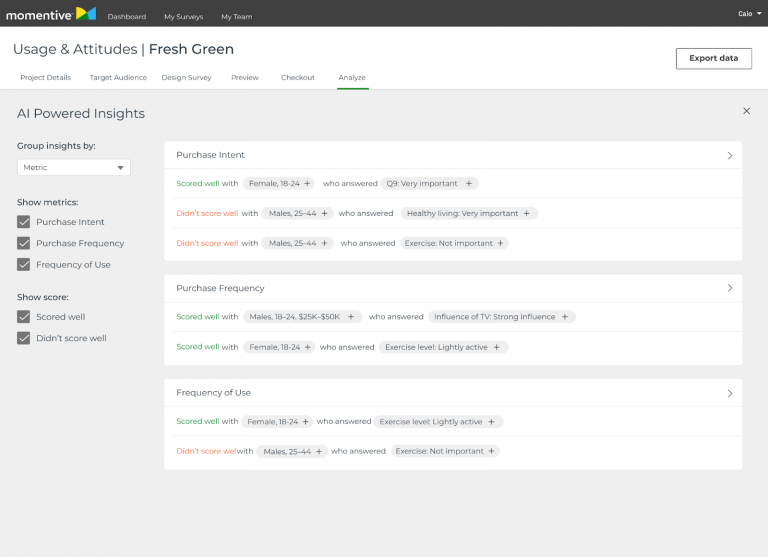 Our second solution, Consumer Segmentation, gives you a deeper understanding of your buyers—the demographics, psychographics, and behavioral traits that unite them and define them into distinct segments. With this, you can pinpoint specific consumer segments to target, delve into their product demand, and tailor your marketing strategy to drive stronger response and interest with them.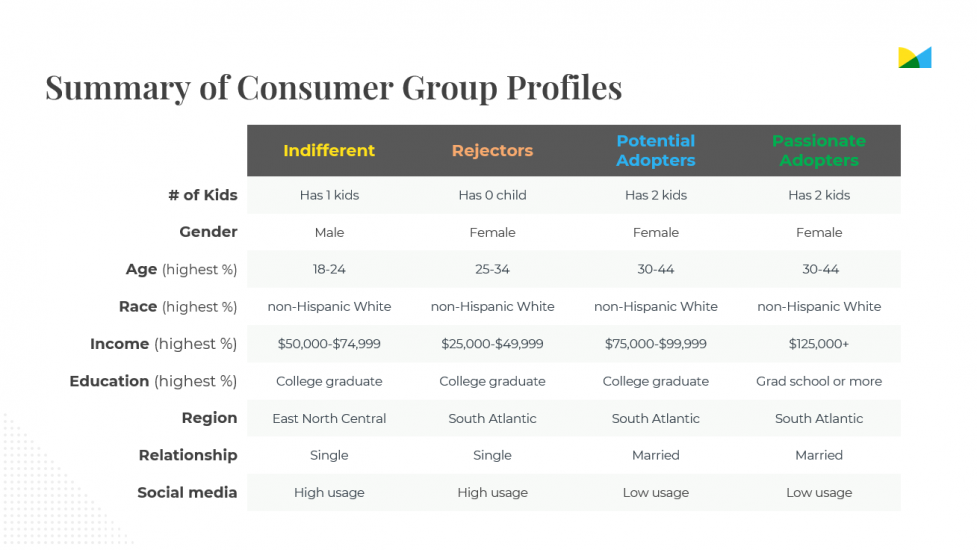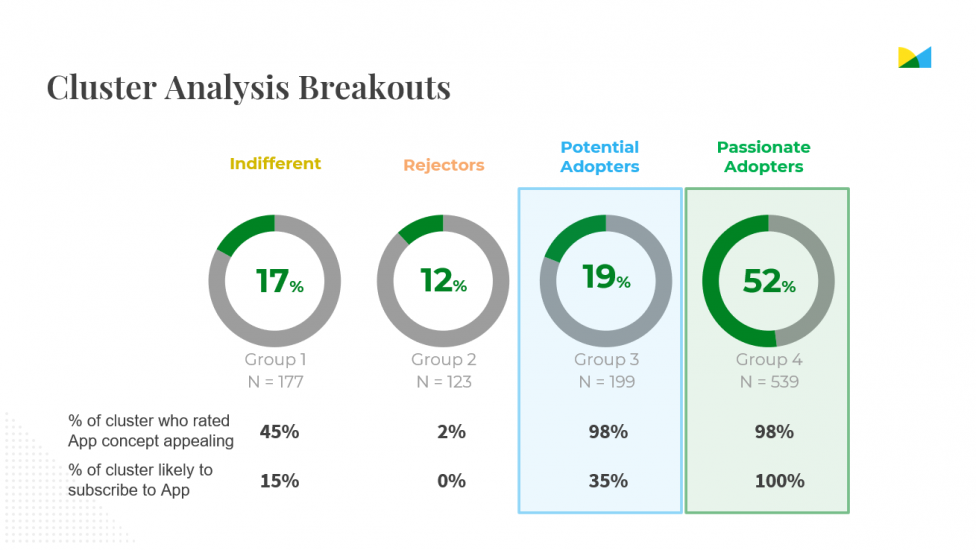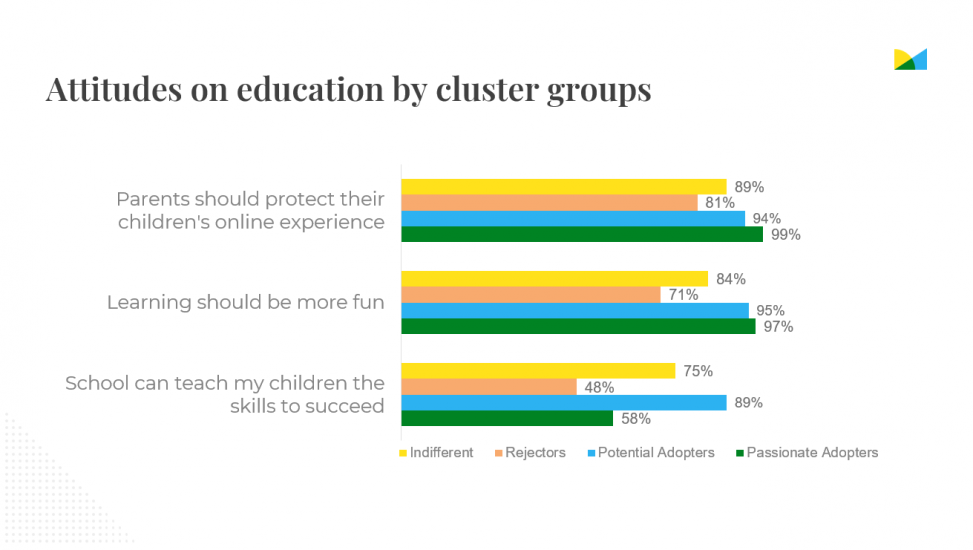 Partner with our Expert Services team to develop statistically sound consumer segments you can leverage to maximize your product's potential through better targeting, marketing strategies and product development specific to your target segments. Our team works with you on everything from survey design, programming, and advanced cluster analysis to deliver the insights that your business needs, without the overhead cost or extended timelines of agencies.
We hope these solutions will help you stay ahead of consumer shifts in preference and behavior, and identify opportunities to win with your target audience through superior product and marketing strategies. We're here to help--you can schedule a time to talk with one of our market research experts with the click of a button or a phone call!