Winney Bay clifftop walk - phase two
Welcome to the survey for the upgrade of Captain Cook Lookout and the Winney Bay clifftop walk.
Central Coast Council and
Green Light Design Group
are seeking your input into four key components of this project including:
New stairs and ramps to Captain Cook Lookout
Replacement of Captain Cook Lookout balustrade
Carpark upgrade
Winney Bay clifftop walk – phase two (connecting the carpark to the completed section of concrete stairs)
Image: Aerial photograph with reference to 4 key components: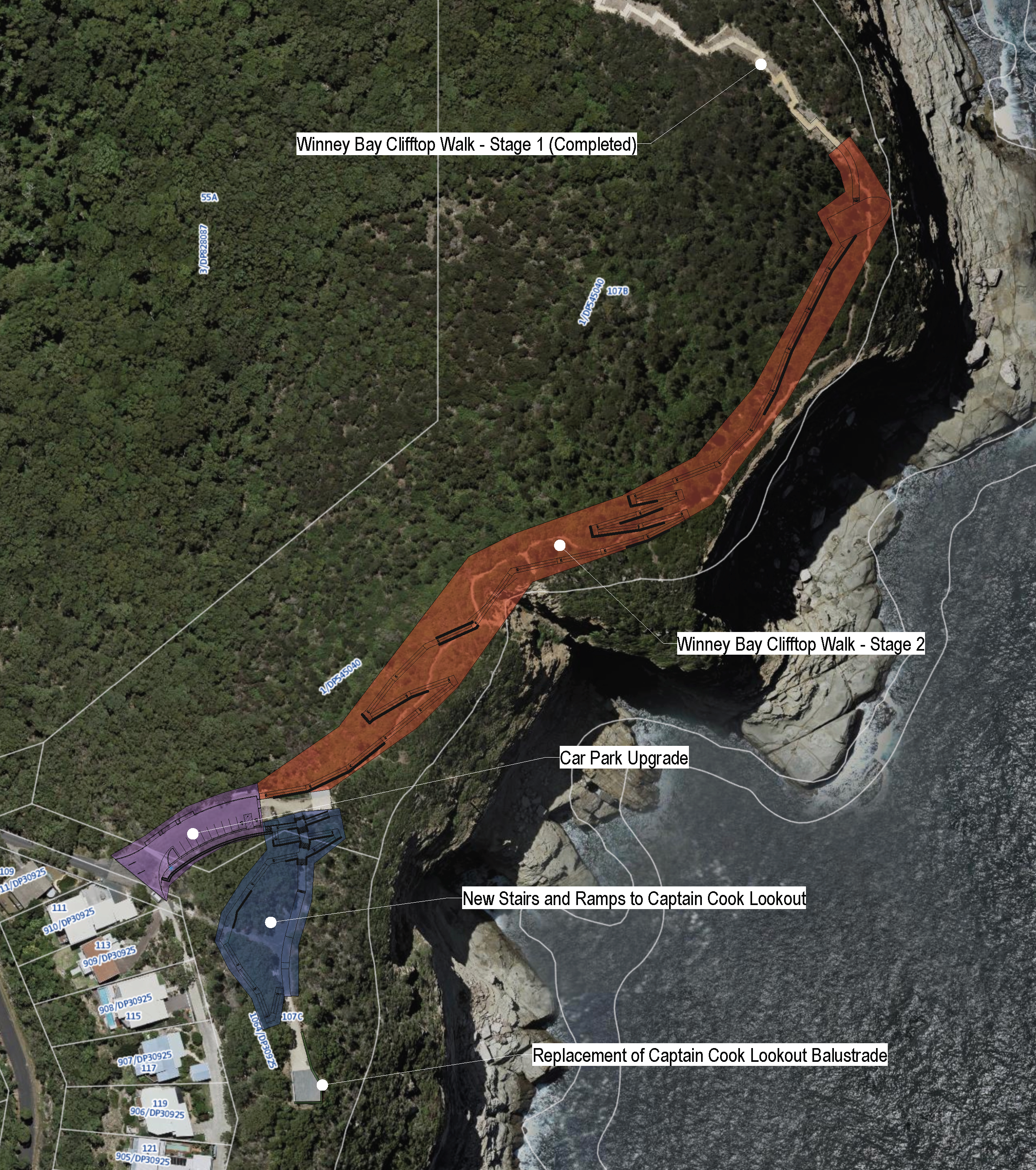 The questions in this survey have been structured to ensure that feedback is collected based on elements, this will allow us to further refine the plans which may result in hybridised plans being developed following this consultation. 
We appreciate you taking the time to participate. The results of this survey will allow Council to understand community's values and preferences for the site which will allow us to plan for the delivery of infrastructure that everyone can be proud of.

This survey should take approximately 10 minutes to complete.