Community Conversations Sign Up Harold Wendell Lang Middle School - May 16, 2022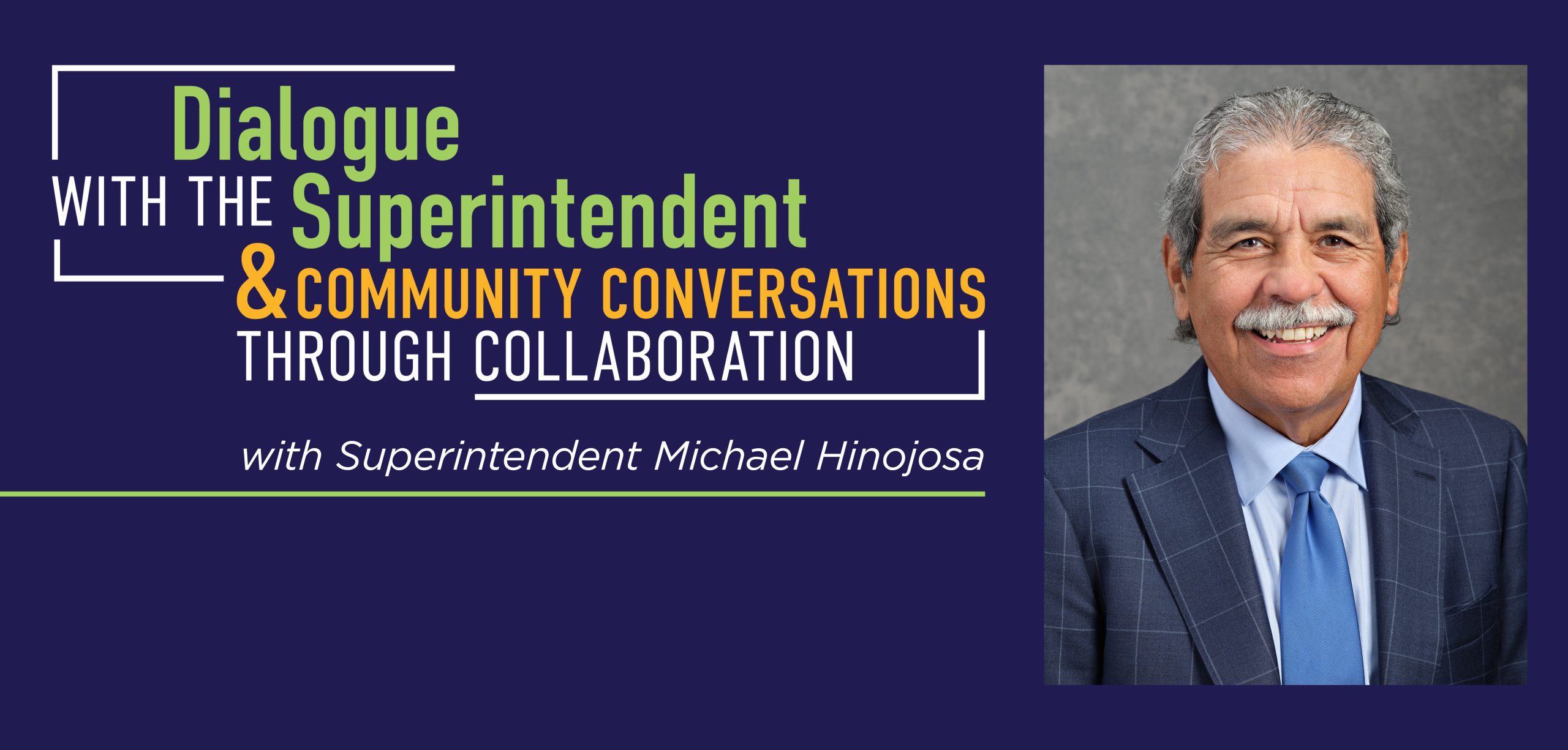 Register to join Superintendent Michael Hinojosa at Harold Wendell Lang Middle School for an informal discussion about Dallas ISD schools. The Community Conversations Through Collaboration With Superintendent Hinojosa is from 6:30–7:30 p.m. and is for parents, families and community members in the Skyline High School feeder pattern schools. (
Teachers and staff members can click here to register for the Dialogue With the Superintendent happening from 5-6 p.m.
) Each meeting will feature a presentation by the superintendent and time for Q&A.
Note: The location and format could change depending on health protocols.


Regístrese para acompañar al superintendente Michael Hinojosa en una reunión informal en Harold Wendell Lang Middle School sobre las escuelas de Dallas ISD. Las reuniones comunitarias en colaboración con el superintendente serán de 6:30 a 7:30 p.m. para los padres, familias y la comunidad de la zona de asistencia de Skyline High School. (
Los maestros y el personal deben hacer clic aquí para registrarse en el diálogo con el superintendente que será de 5 a 6 p.m.
). Todas las reuniones contarán con una presentación por el superintendente y una sesión de preguntas.
Nota: La ubicación y el formato de las reuniones pueden cambiar según la situación sanitaria.