We teamed up with some of the most popular online tools to make integrating your surveys as easy as pie (did someone say pie?). We love these providers because their services are so simple to use, yet so powerful…just like ours.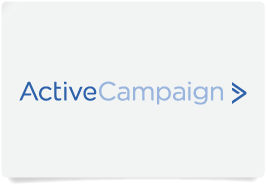 ActiveCampaign
ActiveCampaign's integrated email platform lets you easily create beautiful, engaging emails. While its strengths are many, ActiveCampaign wins brownie points for its speedy yet personalized customer support. Phone calls and emails are handled faster than a tree-swinging spider monkey (trust us, that's fast).
How It Works
Create an email campaign in ActiveCampaign (choose from two survey-themed templates or use your own), click Personalize Message in the campaign editor, select the Message Options tab, link your ActiveCampaign and SurveyMonkey accounts, and add your survey. Learn more »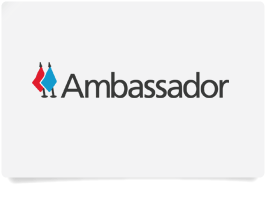 Ambassador
Find people who like your product and turn them into brand advocates. Ambassador makes it easy to set up refer-a-friend programs by identifying survey-takers who believe in your brand, then giving them incentive to spread the word.
How It Works
Log in to Ambassador and connect your SurveyMonkey account. When you send out a net promoter score survey from SurveyMonkey, Ambassador automatically identifies respondents who say they are likely to recommend your product or service to a friend. Then Ambassador asks them to promote it through a paid referral program. Learn more »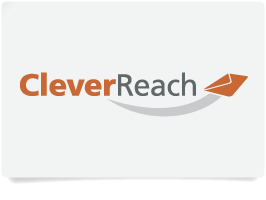 CleverReach
Sprechen Sie Deutsch? Maybe your target audience does. Our friends at CleverReach are whizzes (or should we say Wizards?) at international email marketing, specifically for Germany.
How It Works
Create an email campaign in CleverReach and select "Add element." In the "Dynamic element" tab, select SurveyMonkey. Link your CleverReach and SurveyMonkey accounts, select your survey and choose how you'd like your survey to appear in your email (as a button or link). Done and done. Learn more »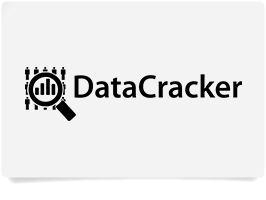 DataCracker
DataCracker helps you slice and dice your survey data, mine it for insights, and customize charts and tables with ease. Now you can import all of your SurveyMonkey data into DataCracker's intuitive interface to discover (and share) hidden trends.
How It Works
Log in to your DataCracker account and upload your SurveyMonkey survey data. Then, choose the survey results you want to analyze and how you'd like that information to be displayed. Use DataCracker's drag-and-drop functionality to apply filters, merge categories, analyze text responses, and more. DataCracker even highlights statistically interesting results—so you can get a head start when it comes to analyzing your data. Learn more »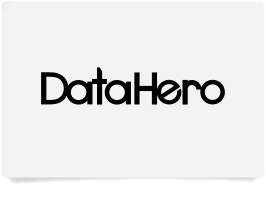 DataHero
Want to find the answers hiding within your data? DataHero helps you unmask insights by identifying trends and making results easier to visualize. It connects directly to services you already use – SurveyMonkey included – and does all its work in the cloud.
How It Works
There's nothing to download or install. Simply create an account at www.datahero.com and connect your SurveyMonkey account. DataHero will import your survey results, run them through its Data Decoder, and then let you be the hero by generating dynamic graphs to show off your findings. Learn more »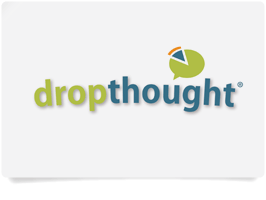 DropThought
Want to know if you're meeting your customers' needs before they head out the door? DropThought's SaaS solution helps you collect instant customer feedback while customers are on the premises, purchasing or using your product or service. Respond to negative feedback in real time, and promote positive feedback on social media to improve your business ratings. You can even manage all of the feedback you collect in one place—and use DropThought's advanced analytics to track trends (and your responses) over time!
How It Works
Sign in to your DropThought account and click the SurveyMonkey tab on your manager dashboard. Enter in your SurveyMonkey credentials, and all of the comments you collect with your SurveyMonkey surveys will be automatically imported into DropThought—so you can quickly and easily respond to customer comments, market positive comments on social media, and be on the lookout for data trends with DropThought's text analytics. Learn more »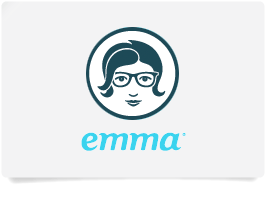 Emma
Looking to make your email campaigns stand out in crowded inbox? With Emma, you can create beautiful, attention-grabbing newsletters in minutes. Access over 100 pre-made email templates or get help from their in-house design team.
How It Works
After creating a new email campaign in Emma, access the SurveyMonkey tab and connect the two accounts. Then just use the drop down menu to choose the survey you'd like to include in your campaign. Your email recipients will be able to access your survey by clicking on the text which is linked to your survey. Learn more »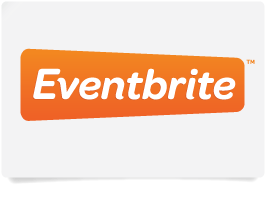 Eventbrite
Our friends at Eventbrite bring people all over the world together to create, share, and join any event imaginable—from fundraisers, sporting events, concerts, conferences, and more. From getting the word out, to tracking attendance, Eventbrite makes event planning a snap.
How It Works
Log into your Eventbrite account, and click the Survey Attendees tab located on the Manage page. Follow the steps to create a survey (by signing up with SurveyMonkey or logging into your existing account). You'll be able to create, schedule, and send surveys to gather data and collect feedback from attendees. It's easy to manage contact lists and information about events, registrants, and attendees—all within your SurveyMonkey address book. Learn more »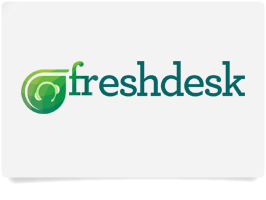 Freshdesk
The Freshdesk-SurveyMonkey integration makes it even easier to offer world-class customer support. Are your customers satisfied? Would they recommend you to a friend? Make sure the answer is yes by adding SurveyMonkey surveys to Freshdesk ticket reply emails.
How It Works
Connect your accounts, then set up rules for when different surveys should be included in automated Freshdesk emails. Send feedback surveys when tickets are resolved, or give agents the option to manually include surveys. However you set it up, you'll learn more about your customers than ever before. Learn more »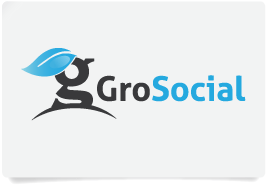 GroSocial
GroSocial makes it a snap (OK, more of a click) to put the power of surveys to work on Facebook. With their cool Customizer app, you can easily place surveys on your FB page and share the results with your entire community. It's Social Media made Social Youdia. You create compelling content, get instant insight, and totally engage and entertain your fans.
How It Works
Just create and save your survey within your SurveyMonkey account, log into your Customizer account, and drag-and-drop the SurveyMonkey widget onto your tab canvas. It's smart, made simple. Learn more »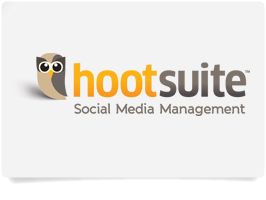 HootSuite
Designed to save your time – and your sanity – HootSuite provides a secure, web-based social media dashboard where you can monitor, publish and measure social campaign performance across all your social networks. We love this kind of efficiency! To make your social efforts even more effective, we've paired up with HootSuite to help you send surveys and track responses without missing a RT, LOL, or OMG.
How It Works
Just log into your HootSuite account and add our app. Follow the instructions to connect your SurveyMonkey account, then you'll be able to use the app to view surveys, see results, and share surveys out to multiple social networks. Learn more »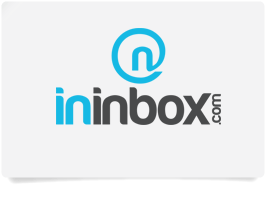 INinbox
INinbox makes it easy to send beautiful marketing emails - and get customer feedback at the same time. Integrating SurveyMonkey with INinbox gives you real-time CRM statistics like open rates, click rates, spam rates - all while tracking who has responded to your surveys and tying survey responses to individual contacts.
How It Works
Simply connect SurveyMonkey with INinbox to simplify adding surveys to your transactional emails and newsletters. You'll stay in touch with your customers, while getting the answers you need to build powerful relationships and grow your business. Learn more »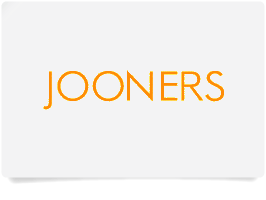 Jooners
Planning an event and less than thrilled about managing the sign-up sheet? Never fear. Organize like a pro with Jooners online sign-up sheets. No paper, no mass flurry of emails—just an easy way to create and manage sign ups for parties, potlucks, volunteer events and more.
How It Works
Log into your Jooners account and select "More" from the dropdown menu next to the relevant sign-up sheet. Click Add Survey, select a SurveyMonkey survey, and you're all set. Participants will automatically receive the survey after completing your sign-up sheet. Learn more »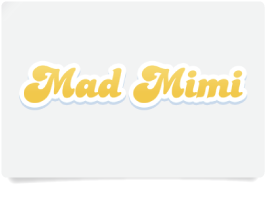 Mad Mimi
With Mad Mimi, it's all about simplicity without sacrificing powerful features. Mad Mimi may seem sweet, but there are some big brains behind that beauty. Like MailChimp, zero coding and design knowledge are needed. There's no need for marketing headcount either.
How It Works
Click "Add Things" in Mad Mimi's main navigation and turn on SurveyMonkey integration. Authorize your SurveyMonkey account, and a popup confirms that your two accounts are linked. Next create an email promotion. In Edit, click the SurveyMonkey icon to insert a survey into your email. Learn more »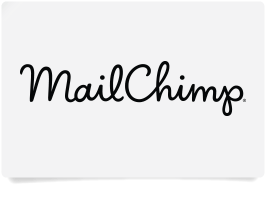 MailChimp
MailChimp is one of the biggest online email providers. There's no design or coding knowledge needed, nope. It's simple, so fun to use and extremely intuitive. And we're not going to lie. We get the warm and fuzzies when we hear the word Chimp.
How It Works
Create an email campaign in MailChimp (choose from three of our templates), connect your MailChimp and SurveyMonkey accounts, add your survey, and hit "send." That's it. Access the handy results dashboard built into MailChimp and watch your survey data roll in. Learn more »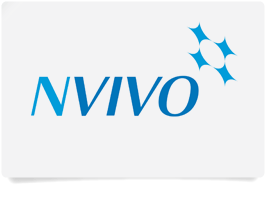 NVivo
NVivo makes it easy to analyze text responses from your open-ended survey questions. If multiple-choice questions don't provide the detail you want, but you're worried about how to analyze hundreds of long-form text responses, NVivo is just what you need to visualize your findings and get actionable results.
How It Works
Just install NVivo, then import responses from any of your SurveyMonkey surveys. NVivo allows in-depth analysis by highlighting, categorizing, and visualizing your responses to help you find themes, uncover connections, and make evidence-based decisions. Learn more »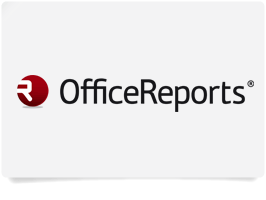 OfficeReports
OfficeReports simplifies building reports in PowerPoint and Word. Using the OfficeReports menu bar in PowerPoint and Word - you access data from your SurveyMonkey surveys, build charts and tables automatically - and with your formatting. It greatly reduces the time and complexity to go from data to presentation.
How It Works
Start PowerPoint (or Word) and click on the "OfficeReports" menu. Here you can access data from all your SurveyMonkey surveys by clicking the "Add Data" button, and choose "SurveyMonkey". You can start building your reports as soon as you start collecting data. As new responses come in, OfficeReports will detect them and automatically update all tables and charts with the new data! Learn more »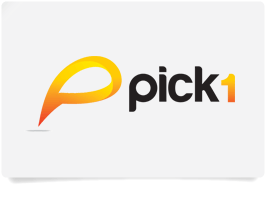 Pick1
The power of your survey data is amplified when you know more about your respondents' location, gender, age, preferences, influence and intent. Pick1 and SurveyMonkey have integrated to match customer opinions with contextual information spanning over 200 social data points.
How It Works
Log into your Pick1 account and select the SurveyMonkey survey you'd like to distribute. Survey recipients will be asked to link their Facebook account before answering the survey. As surveys are completed, you'll enjoy a full set of social data and alongside your survey responses in the Pick1 dashboard. Learn more »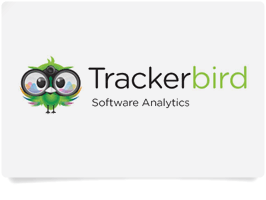 Trackerbird
Call it the crystal ball of the software analytics world. Trackerbird is an in-app tool that lets you see first hand what features your customers are using, installation rates, engagement and more. And now that SurveyMonkey and Trackerbird are integrated, you can push surveys directly to your end users for even more insights.
How It Works
Log into your Trackerbird account, and navigate to the ReachOut Desktop Messaging page. Set up your campaign details (e.g., date, time, dependencies for the in-app notifications) and select the survey you want users to see. You've now set up a powerful marketing channel as well as a real-time feedback loop. Learn more »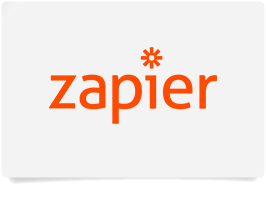 Zapier
Ever wish you could automatically zap survey data into services like Google Docs? With the Zapier integration, you can! As people respond to your SurveyMonkey surveys, Zapier instantly imports your data into a dozen different web services.
How It Works
There's no developing, no deployment, and no sweat. Browse Zapier to find a task you want to automate, then enter your account information. You'll get your survey data in more places, and do a lot less work. Learn more »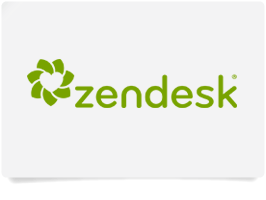 Zendesk
Keep your customers—and your employees—happy with Zendesk's simple, elegant customer service software. Their cloud-based ticketing system makes it easy to answer customers' questions and give them access to help content. You can also track the performance of your support team (and see if they're meeting customers' needs) with advanced analytics and reporting.
How It Works
Getting customer feedback has never been easier! Once you add the SurveyMonkey Create app to your Zendesk account, you'll be able to use Zendesk to send any of the surveys you've created to customer lists or individual customers who contact your support team. Learn more »