Call for submissions: Showcase @ MusicOntario & JAZZ.FM91's 2017 Jazz Workshop!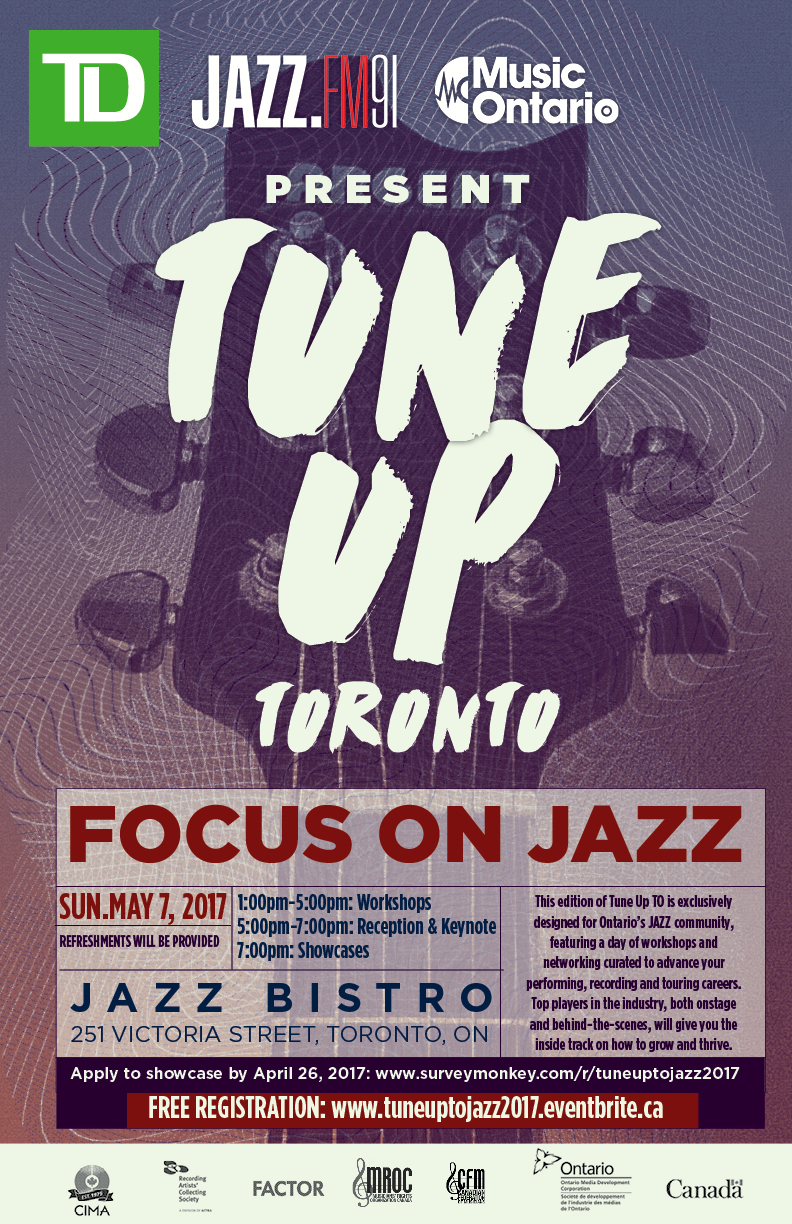 ­­
MUSICONTARIO & JAZZ.FM91 PRESENT
TUNE UP TORONTO: THE JAZZ WORKSHOP!
May 7, 2017, 1:00-10:00PM @ Jazz Bistro (251 Victoria St., Toronto, ON)
 
Tune Up Toronto is a MusicOntario workshop series designed to cater to the needs of local music communities, for artists and emerging music professionals alike. This edition of Tune Up TO teams up with TD and Jazz.FM91 and is exclusively designed for Ontario's JAZZ community, featuring a day of workshops and networking curated to advance your performing, recording and touring careers. Top players in the industry will give you the inside track on how to grow and thrive.


Showcases will be 30 minutes, and performers will be offered an honorarium plus a 1-year MusicOntario membership ($112 value).

Submissions close on April 26, 2017 at 5pm. Only successful applicants will be notified by April 28, 2017 with advancing details.

We do encourage all applicants to attend the workshop, however!
For more info, please contact Sam Rayner: sam@cimamusic.ca